End with Barry de Bruin
August 2, 8:30am - 10:00am CEST. Hosted at TSH Collab at The Student Hotel
part of a series on End
About the speaker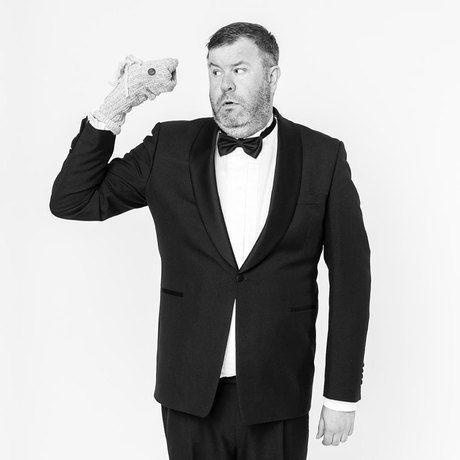 Barry de Bruin used to run 'ping-pong Design', a successful studio specialized in branding and design thinking, until he decided to get rid of his share in the company and try something different.
Since 2017 he has been fumbling fulltime, joined art collective Mona Lisa's and connects stranger friends on
www.beterdingenandersdoen.nl
This summer Atlas Businesscontact published his book 'Doe eens gek - meer creativiteit in denken en doen'. In which Barry de Bruin explains how to keep an open mind while looking for ways to do 'things' better. It's a cookbook for breaking with conventions and creating your own rules. It strengthens your inner excentric.
The absurdity that one creates by their own device is the best antidote to the absurdity that is afflicted upon you. With over 50 exercises the book let's you explore and broaden your mental playingfield!
Additional details
July's theme is End
Ends are unique opportunities in disguise. They allow us to make meaning out of our past relationships, experiences, projects, and seasons in life.
On the other hand, beginnings are romanticized and energize us to envision all the impressive things we will do. Headlines celebrate the latest rising startup or 'it' destinations travelers must see.
But reaching the end of something can also carry meaningful joy. Author Wes Moore once talked about the difference between our jobs and our work. Moore said, "Your goal should never be to start something. Your goal should be to end things."
When we truly fulfill an ending, it reflects growth and real change. We can create projects to end loneliness, walk away from empty relationships, change habits, or choose a different career trajectory.
The secret about 'the end' is that it actually contains countless possibilities.
Our Rio de Janeiro chapter chose this month's exploration of End and Isadora Zeferino illustrated the theme.
Location
Hosted at TSH Collab at The Student Hotel
Willem Ruyslaan 225
Rotterdam, Netherlands 3063 ER
When August 2, 2019
8:30am - 10:00am