Emily Cohen
March 29, 8:00am - 9:30am AEDT. Hosted at The Commons
part of a series on Water
About the speaker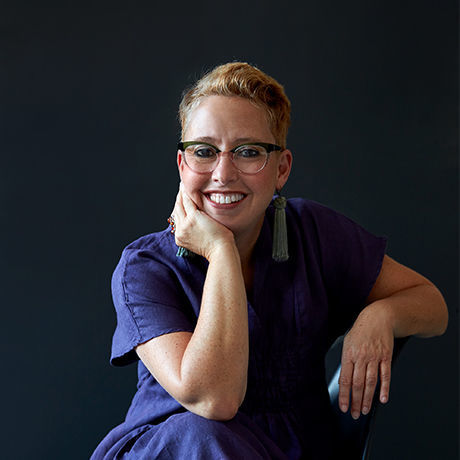 Emily Cohen has been a consultant to creative professionals for over 20 years providing confidential, best-practice insights and advice on staff, client, and process-management strategies, conducting client surveys and writing winning proposals, creative briefs, and contracts. She served on the board of advisors of InSource, on the AIGA In-House task force and as Secretary for the AIGA/NY Board of Directors. Emily has also taught classes and conducted seminars for many leading design schools and organizations. Emily is a frequently-requested speaker on business-related issues for the creative industry and has spoken at the RGD, HOW and MYOB Conferences, as well as at numerous AIGA events.
Local partners
Additional details
Good morning people! It's that time of the month and we are back at The Commons in Collingwood The Commons. We are super excited to have an international guest Emily Cohen. Emily has been honored to consult and work with many leading design firms across the United States and Canada. Through these experiences, she has developed, tested, and curated key business insights and strategies that have helped firms become more effective, profitable, and fun to work at. Emily will be joining us on the topic of water and chatting to us about flushing the blame game down the drain (or plugging the dam?) See you all there!
Extra Special info In her daily practice Emily conducts strategic business planning retreats and provides confidential, best-practice insights and advice on staff, client, and process-management strategies. We are very pleased to share with a special workshop with this months speaker Emily. Off the back of her new book, 'Brutally Honest - No BS business strategies to evolve your creative business' Emily is coming all the way from the states and this will be her only workshop. And for all you lucky CM family members we are offering a discounted ticket with the code CM100
The workshop is Thursday the 28th of March 12:30pm - 5pm. Spots are very limited so get in now - find more details here
Looking forward to seeing you on Friday, get there early for some fresh Clement Coffee, who will be serving up their incredible batch brew & tea to get your day started right along with our brekky croissants, all courtesy of our generous sponsors Billy Blue We are also a parent and kid-friendly event so please feel free to bring along whoever you like! Croissants and coffee from 8am. Emily at 8:30 am.
Location
Hosted at The Commons
36-38 Gipps St Collingwood
Melbourne, Victoria 3066
When March 29, 2019
8:00am - 9:30am