Elizabeth Roche
– Hosted at Bayerisches Nationalmuseum
part of a series on Space
About the speaker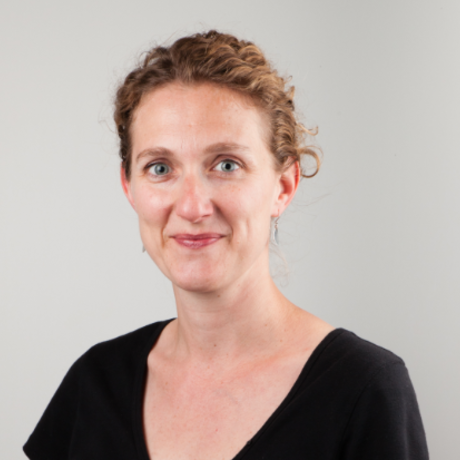 For Elizabeth the word 'space' is layered with meaning: "For many it conjures notions of stars and astronauts, yet a visual designer is more likely to associate it with breathing room between elements in a design."
Elizabeth's years in theatre at university make her think of what the word 'space' means to thespians. It is the area where a story unfolds beyond the edges of the stage to encompass actors and audience in a flow where disbelief is suspended and reality forgotten. Elizabeth will look at how this space is created and the parallels it affords to the design world.
Elizabeth's career is rooted in a deep fascination with people and a distinct lack of patience with poorly-designed technology. She is a design researcher dedicated to understanding people - understanding the motivations that drive how they live and work - so technology can be designed to blend smoothly into their lives. Until quite recently Elizabeth was a Principal Designer of Design Research in frog's Munich studio where her work spanned a range of geographies and verticals - from mobile phones in Cairo to printing presses in Switzerland. In a few weeks time she will be moving back to the US to lead the design research team at Ximedica, a medical product company in Providence, Rhode Island.
Local partners
frog is a global design and strategy firm. We transform businesses at scale by creating systems of brand, product and service that deliver a distinctly better experience. We strive to touch hearts and move markets. We partner with clients to anticipate the future, evolve organizations and advance the human experience.
Location
Hosted at Bayerisches Nationalmuseum
Prinzregentenstraße 3
München, Germany
When
–