Eileen Hall
July 27, 8:30am - 10:00am BST. Hosted at The Fruitmarket Gallery
part of a series on Intention
About the speaker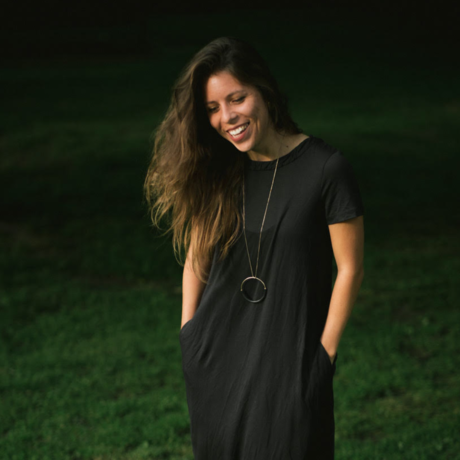 "Intention as your Inner Compass for navigating Life"
Eileen Hall is a Creative Director, Artist and Healer. Originally from Ecuador, she studied and worked in architecture in Edinburgh before venturing off to set up her own creative and healing practice.
In 2015 she co-founded Open Close with architect and artist Tamsin Cunningham, a collective of artists, architects, academics, musicians, scientists, web developers and fabricators united by an interest in how we can make better creative use of the overlooked spaces around us, both in rural and urban settings. In 2017 the collective installed art interventions in the closes of the Royal Mile in Edinburgh and this summer Open Close is leading an expedition to the Tayos jungle caves in Ecuador with the aim of using art, music and neuroscience to shine a light on efforts being made to protect these fragile ecosystems.
As a healer and transformational guide, Eileen helps people clear away the emotional, spiritual, physical and mental blocks that stop them living a life of purpose, meaning and fulfilment as well as help people unleash their creative genius. Her artwork and illustrations are inspired by the realms of consciousness, neuroscience and self actualisation.
In this talk she will share how she has used Intention as a powerful inner force and compass to guide her decisions in order to bring more joy, love and peace into her life as well as combine her diverse interests to birth creative collaborations and supportive communities.
www.eileen-hall.com www.tayos.org www.open-close.co.uk
Local partners
FreeAgent is award-winning online accounting software that's designed for the way small businesses work. More than 90,000 freelancers and small business owners use FreeAgent every day to track time against projects, raise invoices, file tax returns and just get on with the work they love - not the paperwork.
The Fruitmarket Gallery brings to Scotland the work of some of the world's most important artists, recognising that art can change lives and they offer an intimate encounter with art for free. Making exhibitions, commissions and publications directly in collaboration with artists. Celebrating new thinking, and offering an international platform for artists, curators and writers, whether they have made their reputation here or abroad. The Fruitmarket Gallery welcomes all audiences. Making it easy for everyone to engage with art, encouraging questions and supporting debate.
Location
Hosted at The Fruitmarket Gallery
45 Market Street
Edinburgh, Scotland United Kingdom EH1 1DF
When July 27, 2018
8:30am - 10:00am