Eike König (Hort)
September 13, 9:00am - 11:00am CEST. Hosted at Social Club
part of a series on Connect
About the speaker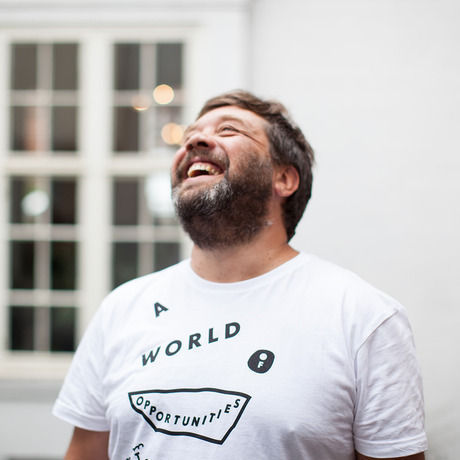 Hort — a small Berlin based graphic design studio made up of a mixed bag of uniquely selected, creative and spirited people. Throughout its existence Hort has been a constant pioneer in re-inventing the visual language of contemporary graphic design. Hort's ongoing experimental enthusiasm has inspired many budding young designers, found its way as an influential source amongst contemporaries and has been featured in countless publications.
When away from his Humble Hort Hub, founder Eike König takes on the role of mentor. He is currently the Professor of Graphic Design and Illustration at the HfG University of Arts, Offenbach, Germany. He has also led numerous creative workshops locally and internationally and conducted lectures at various universities around Germany. His knowledge and experience has taken him as far as South America and Australia, sharing his stories with different audiences at acclaimed design conferences.
Hort's hard work finally paid off last year, being awarded Germany's Visual Leader of the year 2011 by the Lead Academy.
Additional details
For the first ever CreativeMorning Ljubljana we've prepared something special and we have a really great guest anxious to visit Ljubljana and talk to creative souls of the city (pa i šire).
We're hosting Eike König of Hort! Can you believe it? Either way, it's true.
Hort is all about work & play for life and working environment is a creative playground. Once a household name in the music industry, now, a multi-disciplinary creative hub. Not just a studio space, but an institution devoted to making ideas come to life. A place to learn, a place to grow, and a place that is still growing.
More info and visual indulgence here: www.hort.org.uk/
About the venue: Social Club is about affordable, time efficient, healthy certified Street Food and equally important liquid offer with sound & visual mood engineering. Located in Prule on the bank of Ljubljanica river.
Location
Hosted at Social Club
Hrenova 19
Ljubljana, Slovenia
When September 13, 2013
9:00am - 11:00am