Edo speaks on "Compassion"
About the speaker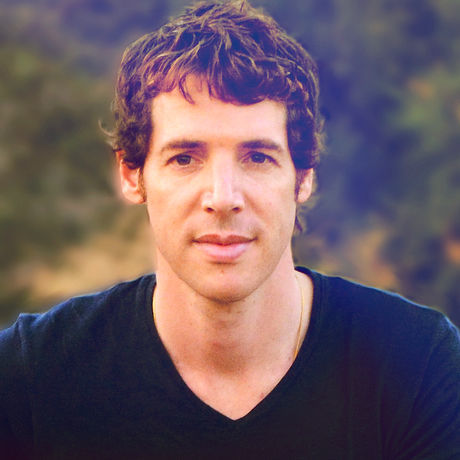 Edo Kahn is a social entrepreneur, sound healer and acclaimed musician. He is the Co-founder and CEO of A Sound Life – a non-profit organisation that uses the power of music, yoga and meditation to heal people in need.
Edo was in the well-known Australian band Gelbison and is a major label music artist, previously signed with Virgin/EMI. He is also an APRA award-winning songwriter. He toured with many great bands such as Gomez, Wilco, Beck, Ben Lee, Ben Folds, Sarah Blasko, Old Man River, Sleepy Jackson, Lior and many more.
In 2004 while touring in the US, Edo met up with his high-school friend, Australian Singer Songwriter, Ben Lee, who had gone through a profound transformation. Following this, Edo too had a transformation that took his music and life purpose to a different place.
For the past seven years he and his late wife Jo Mall, toured extensively throughout the world. As musicians, yoga and meditation teachers they have run their own retreats in Bali, Thailand and India, as well as co-facilitated workshops and yoga training programs with renowned yoga teachers and schools around the globe.
Edo co-founded A Sound Life in 2014. ASL is the first charity in Australia to connect the talent of musicians, yoga and meditation teachers with people facing hardships in hospitals, aged-care facilities and women's refuges, amongst others.
Over the past year ASL's volunteers serviced over 500 sessions in 22 facilities in the Sydney area, providing a value of over $400,000 in kind to our community and transforming the lives of hundreds of people.
Favorite quotes from this talk See all
"

Our thoughts create our reality. — Edo Kahn
"

The joy we get from material things is very temporary, but the joy we get from giving is permanent. — Edo Kahn
"

We can look at how frequencies can really uplift us. How frequencies and songs and music and sounds can make us feel nostalgic or emotional or sad. But then I started looking at the music which was just designed to make us feel connected to our essence; how to use sound to connect back to who we are. — Edo Kahn
"

That frequency we attune ourselves to changes the quality of our health, it changes the quality of our emotional state, it changes the quality of our mental state. — Edo Kahn
"

Compassion isn't something that we do in isolation, it's something that is all about connectedness. — Edo Kahn
213

Lovely Attendees







see everyone