Eddie Andrew AKA. Our Cow Molly
– Hosted at 99 Mary Street
part of a series on Weird
About the speaker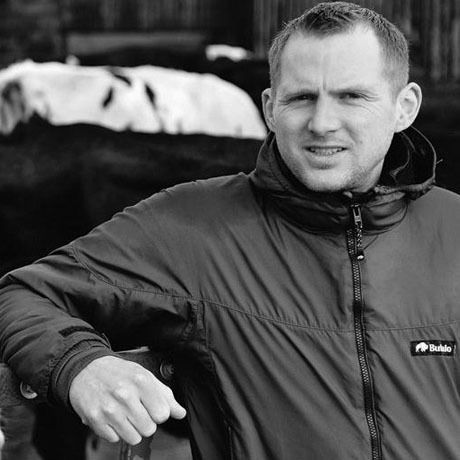 Multi-award winning dairy farmer Eddie Andrew farms with his brother Dan and father Graham at Cliffe House Farm in Dungworth, Sheffield. Back in 2007, with low milk price pressure, the farm made a creative leap to survive. They rebranded as 'Our Cow Molly', added ice cream to the offering and began engaging directly with the people of Sheffield. They are the only remaining dairy bottling their own milk in Sheffield.
In a world of talk about transparency in business, Eddie is a true trail blazer. He goes out of his way to educate the public about the journey of food from field to fork. The farm has opened their doors and welcomed over 4,000 visitors. They have been very active on twitter for 7 years and 3 months and he has close to 12,000 followers and is even known to live periscope feed from the fields - Love!
Also engaging and collaborating with the local economy, amongst many other things Eddie has started a monthly local farmers market. He has fought to ensure Sheffield Food Festival Market feature only city produce. He has collaborated with local artisan food producers to launch the Sheffield Good food label. The family dairy recently beat McDonalds to the BBC Radio 4 Future Food Award for their innovative collaboration with University of Sheffield. link
Eddie will tell his story about how branding, creative thinking, social media and collaboration continue to enable this small farm to make such a large social impact. He will be speaking at 99 Mary Street. Come join us for a listen, a coffee and maybe even some ice cream.
Local partners
Location
Hosted at 99 Mary Street
99 Mary Street
Sheffield, England United Kingdom S1 4RT
When
–