About the speaker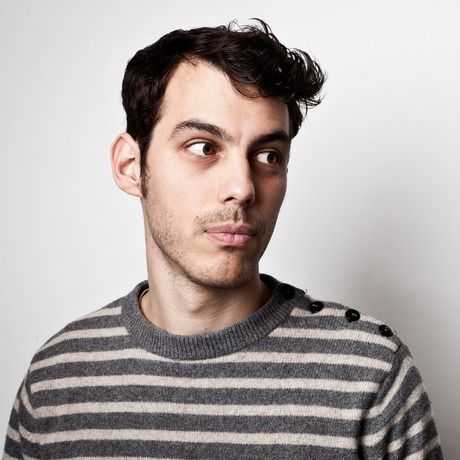 Dries has graduated at the Design Academy Eindhoven, department of Man and Living in 2002. Together with Claire Warnier, he has founded the design studio Unfold. He also works as a mentor at the Master's Department at the Design Academy Eindhoven and previously held positions at Colorado State University (United States); LUCA School of Arts, university college of art and design (Belgium) and at the ICT & Media Design department of the Fontys University of Applied Sciences (the Netherlands).
Antwerp based design studio Unfold has a strong multidisciplinary approach to design, technology and art. What is the role of the designer and how is it changing in a time when design and manufacturing become increasingly more digitised? This question is key to understanding their work, as the studio develops projects that investigate new ways of creating, manufacturing, financing and distributing in a changing context.
A context in which we see a merging of aspects of the pre-industrial craft economy with high tech industrial production methods and digital communication networks. A context that has the potential to shift power, from industrial producers and those regulating infrastructure to the individual designer and the consumer.
Their approach is investigative and humoristic, rich in experimentation; more about the process than the final piece; about design, but also everything around it. Unfold often collaborates with a vast network of kindred spirits and specialists.
In one of their projects, "l'Artisan Électronique", the duo has developed a 3D printing method for ceramics, situated at the intersection of craft, industry, and digital making.
In 2014, they have co-edited the book "Printing things, Visions and Essentials for 3D Printing" - an inspirational and understandable exploration of the creative potential of 3D printing that introduces outstanding projects, key experts, and the newest technologies.
Work by Unfold has been presented internationally at numerous museums, from the Z33 House for Contemporary Art (Belgium) to the New Museum, New York (United States), and has covered internationally in publications such as New York Times, International Herald Tribune to Designers or Makers by Stephen Hoskins.
At CreativeMornings Brussels, on the theme of Ink, Dries will talk about 3D printing and the world of possibilities and paradigm shifts it brings - for designers, entrepreneurs, the industry, consumers, and not only!
Favorite quotes from this talk See all
"

I think this remix culture is one of the most iconic creative expressions that came out of our digital age. — Dries Verbruggen
"

When technology becomes accessible, it empowers people. — Dries Verbruggen
"

Who is the designer and what is our role in a new society, that is increasingly post-industrial and digitally connected? — Dries Verbruggen
"

The ink of the third industrial revolution is data; it is inherently digital. — Dries Verbruggen
"

The grandfather or grandmother of the designer was the craftsman ... the whole process of designing, producing, manufacturing, financing all embodied into one person. — Dries Verbruggen
88

Lovely Attendees







see everyone