Drew Kelly
– Hosted at Maker City LA
part of a series on Education
About the speaker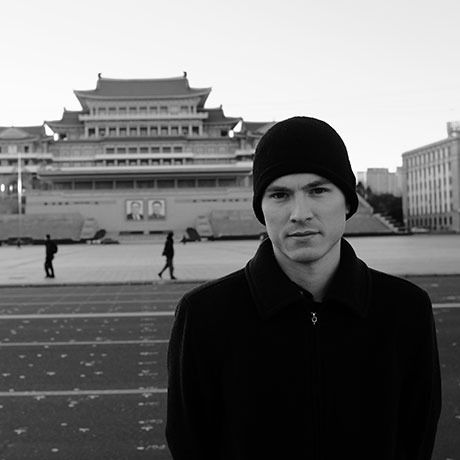 Drew Kelly, is an Assistant Professor of English and Business at Pyongyang University of Science and Technology, a privately funded university in the capital of North Korea. For the past 3 years his work has brought him in close contact with young male students who are the future of the country. The school is in its 5th year of operation, conducted fully in English, and with faculty from around the world.
Outside his time teaching he has been able to document his life as an expatriate through Instagram (@drewkelly). Starting in 2012 he became the first person to post on Instagram in North Korea and is now only one of a handful that are posting within the country. His pictures help provide followers with an in-depth look inside one of the most closed countries in the world. The idea is to share stories and images of things seen and people met to bring forth more information about this mysterious country.
Local partners
Media Temple is a leader in web and cloud hosting. Media Temple hosts everything from artsy design blogs to huge social networks. What's your big idea? (mt) would love to help you out. Learn more about their clients and hosting plans.
Shutterstock is proud to serve as CreativeMornings' Official Partner for Visual Inspiration, and a local sponsor of CreativeMornings LA. With more than 65 million photos, vectors, illustrations and videos and music clips—and thousands more added daily—Shutterstock provides elements for great creative work. Together with CreativeMornings, Shutterstock supports conversation, community, and professional development for creative people worldwide.
Our mission is to create a whole creative habitat that serves and inspires the artists, designers, thinkers and makers of Los Angeles.
We are passionate about creating a community-centered space that provides the real tools that creators need to be successful today—all in one place.
Additional details
For our last event of 2014 we're thrilled to have Drew Kelly join us to talk about education. Drew was the first person to ever Instagram from North Korea and his photos offer a unique perspective into daily life.
Location
Hosted at Maker City LA
1933 S. Broadway 11th Floor
Los Angeles, California United States 90007
When
–