DR. UPASANA GALA
September 28, 8:15am - 9:15am +04.
part of a series on Spectrum
About the speaker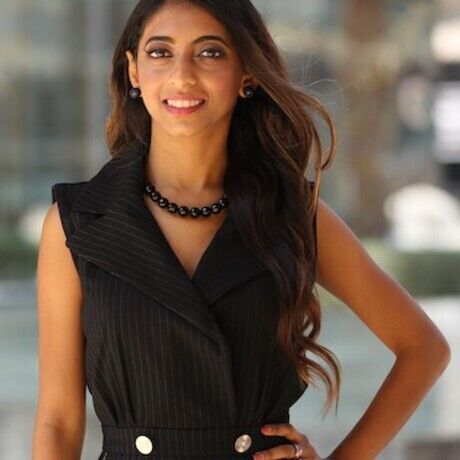 Dr. Upasana Gala is the founder and CEO of Evolve Brain Training, a Neurofeedback centered institute that focuses on using noninvasive brain training techniques to maximize the brain's true potential.
Dr. Gala is one of the few women in STEM in the UAE, working on promoting and actioning future-forward technology to help individuals and businesses reassess the way they think and perform.
Her goal is to share her teachings, encourage others to tap into and expand their brain's capabilities, and dispel any myths surrounding our most complex organ.
Local partners
IMAGINESS by Sajory is designed to make your neuro-synapses go wild! A monthly curated subscription package that helps spark your creative thinking at any job, in any industry. You will see how your original ideas become more valued at work using the tools we cultivate, and how your desk morphs into a magnet for creative inspiration through the sensory items we send your way.
Inspired by Creative Mornings global movement, the monthly theme is translated into curated items that support you to get unstuck and on your way to flourishing. Consider it your monthly Professional Development Session in wrapping paper.
Additional details
CreativeMornings in Dubai is back and we are virtual in ZOOM.
We have limited space in our ZOOM room and we will send those who make it in the link the night before our meet-up.
When September 28, 2020
8:15am - 9:15am