Dr S Krishna Kumar
February 29, 8:30am - 10:30am IST. Hosted at The Board Room
part of a series on Roots
About the speaker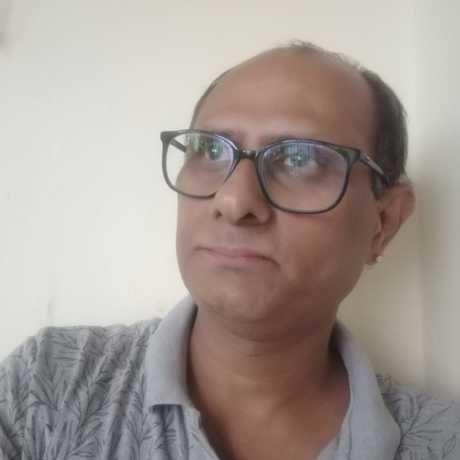 Dr. S. Krishna Kumar is Founder-Artistic Director of Masquerade - the Chennai based English theatre production company, and works extensively in the field of youth, teen and tween theatre. He conducts actor training workshops as well as facilitates theatre productions, both through his youth & children's banner - Masquerade Youth Theatre (MYT) & The Bear & Beanbag Children's Theatre -  as well as in schools. He began his theatre career in the 1980s and has been a theatre artist for more than 3 decades. He is also an independent debate coach and MUN advisor to schools, in which capacity he has been serving the Chennai student community since 2009. Currently, since the last 4 years, he serves in the international pool of Judges with the International Public Policy Forum (IPPF), that organises global policy debates in conjunction with the New York University and Brewer Foundation, United States. A complete Madrasvaasi that he is, unlike other Chennai-based theatre companies, he does not travel with his shows outside of Chennai, for the fear of missing Chennai. His love for his city is as deep-rooted as the famous Aalamaram at Theosophical Society. This has led him to develop a Boardgame - The Great Madras Trip. He's now working on The GMT 2 and plans to launch it on 2020 Madras Day.
Local partners
AtWorks is committed to encouraging entrepreneur and business success in Chennai through innovation and creativity. We operate an open ecosystem that offers comprehensive and cohesive access to infrastructure, events and communities, to curated thematic accelerator programs backed by corporates, funds, and institutions for startups; providing them ever-expanding opportunities to scale and grow. We are proud to support CreativeMornings to celebrate the success of creativity in Namma Chennai.
SPI Cinemas is a leading player in the entertainment industry offering services such as exhibition, distribution and production. SPI Cinemas strives to be at the forefront of media technology and endeavours to bring new entertainment technology to customers first.
Additional details
What is the event like? CreativeMornings is about community and inspiration. Come for both! Registration will begin at 8:30am, and we'll have coffee and breakfast ready for you. Coffee time is great for meeting the other CreativeMornings attendees. The talk will start at 9:10am followed by Q&A. We like giving high-fives.
Last Month's Theme: Last month's theme is Roots, chosen by our CreativeMornings/Hongkong chapter, illustrated by Bao Ho.
Schedule:
08:30am. Vanakkam
08:31am - 08:50am Sapadu
08:55am - 09:00am Isai
09:00am - 09:20am Pechu - Dr S Krishna Kumar
09:20am - 09:30am Kelvi
09:30am Padam | Group Photo
09:31am - 10:30am Vilayattu | The Madras Game

Questions? Please let us know if you have other questions about the event: Facebook, Instagram
Location
Hosted at The Board Room
3, Bheema Sena Garden St, Nagarathinam Colony, Sullivan Garden, Mylapore, Chennai, Tamil Nadu 600004
Chennai, Tamil Nadu India 600015
When February 29, 2020
8:30am - 10:30am