Dr. Bradley Williard
January 25, 8:30am - 10:00am EST. Hosted at Center for Craft
part of a series on Surreal
About the speaker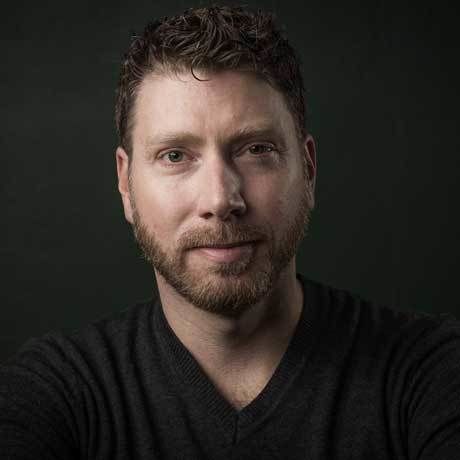 Dr. Bradley Williard expands the way entrepreneurs, thought leaders, voice professionals, and unheard voices approach the human voice and body, and their relationship to growing self-confidence and vulnerability. As a researcher, opera singer, breathing specialist, voice teacher, and speaker, his voice integration method and scientific research have been game changers in building connection and relationship.
Bradley believes that a voice that reflects the dimensions of love is a voice that has broken free from the chains of comparison, judgement, and fear. The ultimate goal is to find your way back to your most natural You, and through that journey reclaim the voice that has always been yours – a voice that knows your Self.
Bradley walks the line between science and soul, weaving both worlds together as a way to grow natural authenticity and a healthy creative mindset. His experiences of voice and soul have afforded him the opportunity to study with indigenous elders from Peru, North America, and India.
Bradley also trained at the Ilse Middendorf Institute in Berlin, Germany, and holds degrees from University of Kentucky, Manhattan School of Music, and UNC School of the Arts. He has performed with a variety of opera houses, symphonies, ensembles, and chamber orchestras throughout the US and Europe. He has served on the administration of both Manhattan School of Music and The Juilliard School, as guest lecturer at UNC Chapel Hill and Gardner Webb University, and currently serves as breathing clinician for UNC School of the Arts and voice faculty member at Mars Hill University. Bradley's students have performed on stages across the world, including Lyric Opera of Chicago, San Francisco Opera, Washington National Opera, Santa Fe Opera, San Diego Opera, Carnegie Hall, the Kennedy Center, to name but a few.
Local partners
Additional details
Surreal: Where Authenticity Thrives
What if you had the courage to be seen and heard in the arena of life as your most natural Self?
It is through our stories that we are being called back into remembrance of who we are and who we have always been, and hidden in those stories is the medicine that can change the world. What is the one thing we need to tell those stories? Our Voice.
Dr. Bradley Williard explores the connection between the voice and 'natural' authenticity, and what is required for us to step into our gifts.
Location
Hosted at Center for Craft
67 Broadway St.
Asheville, North Carolina 28801
When January 25, 2019
8:30am - 10:00am