DOUG KEMP AKA REGATHER
May 29, 8:30am - 10:00am UTC. Hosted at Your Home or Office | Zoom
part of a series on Nature
About the speaker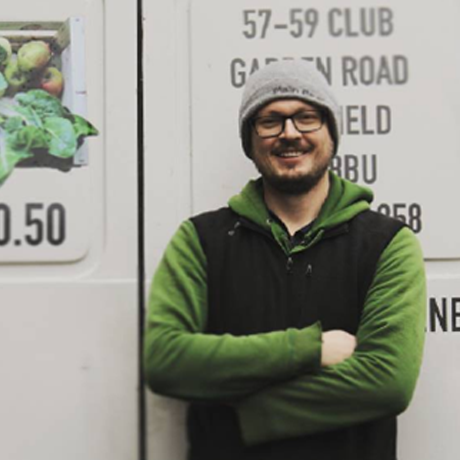 Doug Kemp's journey to organic vegetable production started with community gardening in East London, moving on to long term volunteering on smallholdings, and later commercial veg box ventures, before joining the Regather Veg box team in 2016. A passion for the outdoors, practical work, delicious local organic veg and the implementation of robust working systems has helped direct him towards setting up the Regather Farm. Doug has completed the Soil Associations Future Growers course and attended market gardening courses held by LandBase. Prior to joining Regather Doug has experience of community development work across third sector environmental organisations working on project delivery, managing volunteers and delivering training.
Since early 2018 Regather have been busy developing a 15-acre site on the edge of Sheffield in the beautiful Moss Valley. We're establishing a market garden, orchard, polytunnels, beehives and an agroforestry project.
Wanting to be part of a sustainable food system, Regather is helping transform local food by making more local produce available to the people of Sheffield and our new farm is at the heart of that.
Local partners
Additional details
WE'RE NOW VIRTUAL
Our May event will be live and online using Zoom from 8.30am on the 29th.
Similar to our in-person events, this is a ticketed event so make sure your are registered to attend. All attendees will be muted and we would like all your videos on so we can see your lovely faces.
THE ZOOM LINK WILL BE SHARED WITH ALL REGISTERED ATTENDEES BEFORE VIA THE EMAIL YOU CREATED YOUR CREATIVEMORNINGS ACCOUNT WITH. PLEASE DO NOT SHARE THIS LINK WITH ANYONE WHO IS NOT REGISTERED.
Please download and install Zoom before the event to the device of your choice. Don't worry, Zoom accounts are free.
Location