About the speaker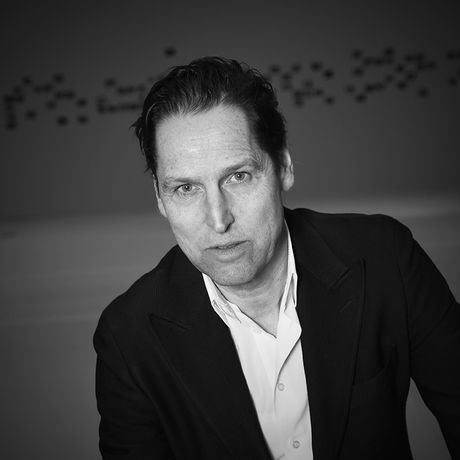 Dr. Dirk Luckow, geboren 1958 in Hamburg, ist seit 2009 Intendant der Deichtorhallen Hamburg. Er promovierte an der FU Berlin im Fach Kunstgeschichte über "Joseph Beuys und die amerikanische Anti-Form-Kunst" und war unter anderem an der Kunstsammlung Nordrhein-Westfalen in Düsseldorf, am Solomon R. Guggenheim Museum in New York, am Württembergischen Kunstverein in Stuttgart, als Projektleiter für bildende Kunst beim Siemens Arts Program in München und von 2002 bis 2009 als Direktor der Kunsthalle zu Kiel tätig. Von 2007 bis 2009 war er Mitglied des Künstlerischen Beirats der Temporären Kunsthalle Berlin, von 2010 bis 2013 Juror des KÖR (Kunst im öffentlichen Raum) in Wien, von 2011 bis 2013 des Hauptstadtkulturfonds in Berlin sowie von 2013 bis 2015 Mitglied der Villa Massimo Jury. Darüber hinaus ist Luckow Intendant der Triennale des internationalen Foto Festivals in Hamburg.
Dirk Luckow hat als Ausstellungsmacher und Initiator von kulturübergreifenden Kooperationsprojekten wie "Dream City" (1999), "Art & Economy" (2002), "Open the Curtain" (2003), "See history" (2004-2008), "White Bouncy Castel" (2010) oder "Secret Signs" (2014) immer wieder Grenzbereiche im Kunstprozess aufgespürt. Er kuratierte außerdem Ausstellungen wie u.a. "Picasso in der zeitgenössischen Kunst" (2015), "Santiago Sierra" (2014), "Hans-Peter Feldmann. Kunstaustellung" (2013), "Antony Gormley. Horizon Field Hamburg" (2012), "Poul Gernes. Retrospektive" (2011), "Julia Stoscheck. Collection" (2010), "Allora & Calzadilla" (2009), "Cecilia Edefalk" (2007), "Tomma Abts/Eija-Liisa Ahtila/Tania Bruguera/Isa Genzken" (2006). Zudem veröffentliche Dirk Luckow zahlreiche Texte in Katalogen und Kunstmagazinen.
Favorite quotes from this talk
No quotes yet. Sign in to tag a quote!
53

Lovely Attendees






see everyone