Diana Polo - @lacucharacolora
August 18, 10:00am - 12:00pm -05. Hosted at Restaurante Langostino's
part of a series on Community
About the speaker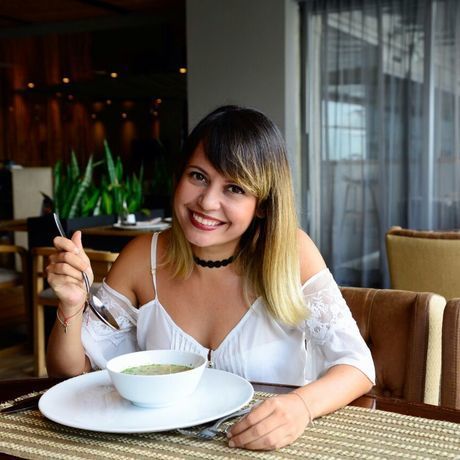 Diana es comunicadora de nacimiento y profesión. Convencida de que la comunicación es clave en el cambio social, institucional y empresarial. Realizó un Master en Dirección de Comunicación Empresarial e Institucional de la Universitat Autònoma de Barcelona. También es estratega de comunicaciones, entusiasta de las redes sociales online y offline y la comunicación digital en general. Apasionada por la gastronomía. "Dios me dio en esta vida la facultad de comer y no engordar. Soy la feliz dueña de la cuenta @lacucharacolora"
Su verbo: aprender, viajando, probando, leyendo, escuchando.
Local partners
Café Orgánico Isabelita es cultivado en la Sierra Nevada de Santa Marta (Colombia) y fue creado para promover la cultura del buen café en el país. // Isabelita Organic Coffee is grown in the Sierra Nevada in Santa Marta (Colombia) and it was created to promote the good coffee culture in Colombia.
Additional details
Este sábado hablaremos de COMUNIDAD ! Como #AbrebocasCreativo tendremos al grupo musical 93 minutos @93minutosgrupo y en la sección 1+1 recibiremos un nuevo espacio de charlas llamado @LaTerrazaCaribe. LOS ESPERAMOS! Parqueadero disponible.
Location
Hosted at Restaurante Langostino's
Calle 93 #49C-187
CR 58 66-81, Atlántico Colombia 080002
When August 18, 2018
10:00am - 12:00pm