nyc
What are FieldTrips?
FieldTrips are meetups to interact, learn and collaborate in an effort to level-up your creative life.
We're limiting these events to only 25 people, they're like an intimate dinner party. Your absence will be felt so please make sure that you can definitely attend if you sign up. Also, we're in the prototyping phase, so come with an open mind and be prepared for anything.
Thanks for participating! We're lucky to have you.
Design Thinking at IBM: Behind the scenes
May 23, 9:00am - 10:30am EDT. Hosted at IBM
About this FieldTrip
"Good Design is Good Business." Since Thomas J. Watson (former CEO of IBM) declared that in the 1950's, design has been integrated into everything we do – from the products we build to the strategies that run our business. More recently, we've grown and scaled the Enterprise Design Thinking practice to ensure democratic and human-centered problem solving. We're passionate about using Design methodologies in business and life and are excited to share this with you!
As design researchers at IBM, we (Hayley Yudelman and Ashley Graham) love learning about human motivations - and using that knowledge to make user-driven product + strategy decisions. Come join us in this workshop if you want to:
- Learn the basics of Design Thinking and Service Design
- See examples of how IBM uses these design practices to make organizational and product decisions
- Understand how to apply these practices to your own career, business, and life in general!
–
View all upcoming FieldTrips or submit an idea to host your own.
Local partners
City of Saints is a coffee roasting company with shops in wonderfully disparate nooks of New York and New Jersey. We take a tremendous amount of pride in our coffee - so much that it gets its own shpeel on our Sourcing page - but what excites us most is our ongoing goal of creating cafes and coffee partnerships that celebrate the communities they inhabit. Currently occupying a residential corner in Hoboken, a light-soaked bar in the East Village, and a cavernous industrial hideaway in Bushwick, we're consistently blown away by the people we meet and how effectively a thoughtful product can shapeshift to mean something important and different to all of them. We value inclusiveness over imposition, open-mindedness over repetition, light-heartedness over reverence. We drink what we like, we wind up where we like to be, and we encourage passersby to do the same.
Organizer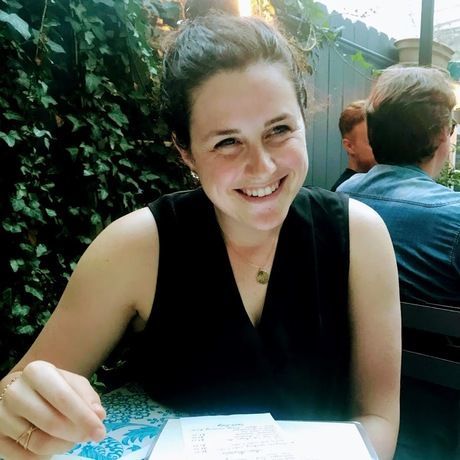 Hayley Yudelman
Location
Hosted at IBM
51 Astor Place. Please come to the building with identification and check-in at the front desk.
New York, New York United States 10003
When May 23, 2019
9:00am - 10:30am