Demah Alsinan
November 8, 8:30am - 10:00am CET. Hosted at EGGS Design
part of a series on Flow
About the speaker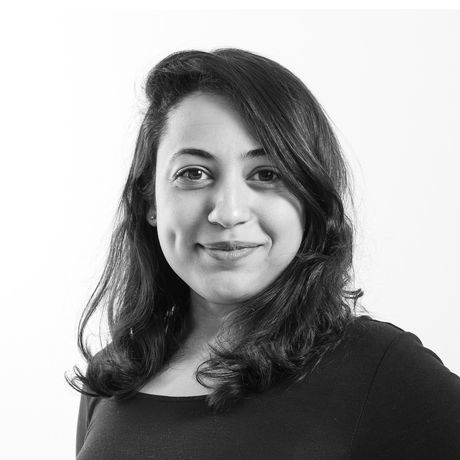 We have been moved: Evolution from adolescence to adulthood in different cultural contexts
Speaker on FLOW is Saudi-Arabian digital designer Demah Alsinan. The past fourteen years this free-spirited and life-loving globetrotter has designed herself through three different continents.
Demah grew up in Saudi-Arabia, studied in San Fransisco, worked with a Silicon Valley-based start-up creating transparency about consumer food supplements and lived in Germany working for telecommunication companies, logistics services and security-tracking services. She currently holds a position as designer at EGGS, where she's applying her good design-thinking skills to ensure visual cultural relevance and sociological aspects for the users of digital solutions.
Moving across three different continents, she has experienced diverse societies in their contrasting contexts, and her passion towards women's well-being and health education grew as her observation deepened.
Demah questions a variety of cultural approaches as an effort to support and further advance our understanding vulnerability during development.
Local partners
Location
Hosted at EGGS Design
Nordre Berggate 2
Trondheim, Norway 7014
When November 8, 2019
8:30am - 10:00am