"Death" with Bryan Steiner
November 24, 10:00am - 12:00pm IST. Hosted at The Hansen House - Center for Design, Media & Technology
part of a series on Death
About the speaker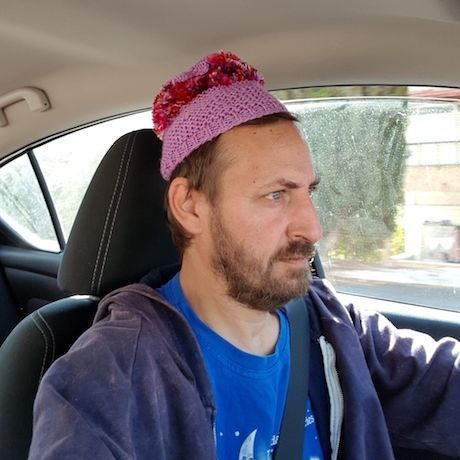 Unmotivated motivational speaker and non-spiritual, self-appointed guru, Bryan Steiner has been everywhere and done everything. And before you ask, yes, he did that, too. This high school delinquent turned promising math student turned shepherd turned band manager turned producer turned promoter turned musician turned musical producer turned radio host is still on the wheel. And he apparently loves to spin. Currently being raised by three young children, he and his wife spend their days trying to get permission to go out. It does work occasionally.
In his professional life, Bryan is producing several upcoming events and looking for a new home for his radio show, It's Alive.
Local partners
Additional details
Everyone is Creative. Everyone is Welcome.
Tickets are FREE but space is limited so be sure to click 'register' above and get a ticket.
The talk will be in English.
Great coffee, a light breakfast and mingling from 10:00am. The talk starts at 11:00am.
Parking is available on Gdalyahu Alon and Dubnov Streets.
Location