David Vertesi (online)
August 7, 8:30am - 10:30am PDT. Hosted at CMVan | STRESS
part of a series on Stress
About the speaker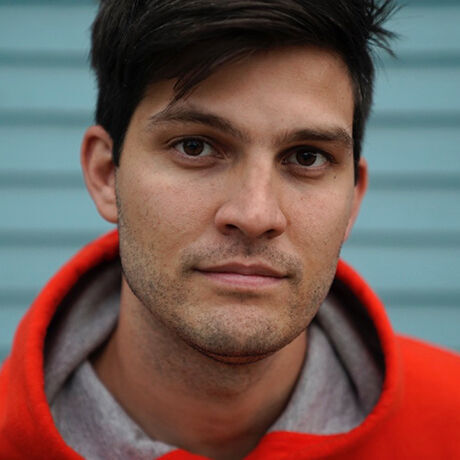 David Vertesi - Musician, Vancouver Mural Fest Co-Founder, and Arts Advocate
David Vertesi has spent the last 15 years making a name for himself as a versatile contributor to the Canadian music industry. A founding member of Vancouver's Juno-nominated indie pop band, Hey Ocean!, he has also worn the hat of producer, artist manager and community advocate. In 2011, he founded the annual event #SingItFwd raising more than $200,000 for youth music programs in the Downtown Eastside and garnering a YMCA Power of Peace Award. David Vertesi is also the co-founder of Create Vancouver, a non-profit society that aims to transform the way art is seen in the city. As the Executive Director of the organization and their flagship event, Vancouver Mural Festival, Vertesi has overseen the creation of more than 150 new large scale murals across Vancouver. In three short years, CVS has worked in a range of areas such as Mount Pleasant, Strathcona, Victoria Drive, Granville Island, North Vancouver, the Downtown Eastside and the False Creek Flats. In 2017, Vertesi and Vancouver Mural Festival were selected for Vancouver Magazine's Power 50 Award.
How do you define creativity and apply it in your life and career?
To me, creativity is about thinking in possibilities. My life and career up til now have been about collaboratively manifesting big ideas and I like to think it happens by mixing creativity with a high tolerance of uncertainty and a healthy dose of pragmatism.
Where do you find your best creative inspiration or energy?
In general, working collaboratively around a shared vision. In music, by myself late at night. With murals, when I see blank walls, which is basically all the time, haha.
What's one piece of creative advice or a tip you wish you'd known as a young person?
Creativity can be innate, but it's most powerful when also treated as a skill to be practised and mindset to be honed.
Who (living or dead) would you most enjoy hearing speak at CreativeMornings?
Beck.
What's the craziest thing you've ever done?
Having a kid.
What fact about you would surprise people?
I'm a casual yo-yo enthusiast, I started in my 30s.
What music are you listening to these days?
Sault - Untitled (Black Is)
What was the best advice you were ever given?
A producer told 19-year-old me not to focus on the existing music industry, but rather stay focused on my vision, work, and scene to become part of the next version of the industry.
What books made a difference in your life and why?
Hard to narrow it down, Whole Earth Discipline by Stewart Brand, Analog Days: The Invention and Impact of The Moog Synthesizer by Trevor Pinch and Frank Trocco, Extraordinary Popular Delusions and the Madness of Crowds by Charles Mackay. Actually, reading Avengers and Justice League comic books as a kid instilled a deep belief in the superpower of collaboration so maybe let's go with that.
When you get stuck creatively, what is the first thing you do to get unstuck?
Something else.
What is the one movie or book every creative must see/read?
The documentary, Jodorowsky's Dune is so inspiring when it comes to vision, impact, team-building, and sheer creativity. So much of what we see as failure and success is simply about context and mindset.
What is the one question we haven't asked that you want to answer?
My favourite animal is the Beaver.
Local partners
Michael Green Architecture (MGA) is an architecture and design firm in Vancouver founded by Michael Green and now part of the Katerra Group. With a focus on people and planet, MGA creates buildings and places that contribute to the wellbeing of community and environment through innovative and sustainable design with a focus on architecture, interiors, landscapes, public art, product + furniture design, R+D on wood innovation, carbon neutral buildings, and disaster strategies.
Additional details
During the ongoing coronavirus pandemic all our events will be virtual using Zoom as an online platform to gather and connect. It's free and easy to use. All registered attendees will receive two reminder emails with the information you need for the event, the evening before the event, with another reminder at about 30 minutes before the event the next morning. (🚩NOTE: Don't see an email from us closer to the event time? Please be sure to check your spam or junkmail folder.)
🎶 LIVE MUSICAL GUEST ##
🎵We're super excited to also present Vancouver-based signer songwriter Cassidy Waring to start the event in a good way. Her modern folk music will break your heart while sewing it back together. She sings dusty lullabies directly from her relentless heart. 🎼Her songs feel lived in like a cabin in the woods with the smell of old books. She has spun her relatable struggles into songs that invite listeners deep inside with uncompromising honesty, razor-sharp wit and vivid remembrance.
Location
Hosted at CMVan | STRESS
online
Vancouver, British Columbia Canada V5T 4R6
When August 7, 2020
8:30am - 10:30am