David Katz
October 25, 8:30am - 10:00am CEST. Hosted at Ballhaus im Nordpark
part of a series on Flow
About the speaker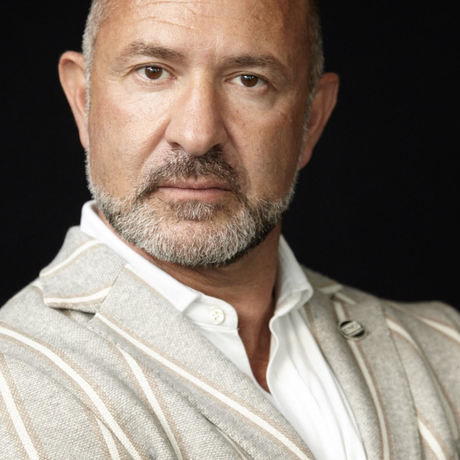 Plastic Bank is a root cause solution to plastic pollution. It is an economic development firm that empowers the underprivileged to transcend poverty by making recycling profitable. Plastic Bank invites people and organizations to gather together to turn plastic waste into a currency that creates global regenerative impact. In this session, David Katz explains this paradigm-shifting model that incorporates blockchain technology to revolutionize how the world perceives plastic waste.
David Katz is CEO and founder of Plastic Bank. His humanitarian work has earned him international recognition. David has been named one of the world's most compassionate entrepreneurs by Salt magazine. He is the recipient of the United Nations Lighthouse award for Planetary Health, recipient of the Paris Climate Conference Sustainia community award, is the Past President of the Vancouver Chapter of the Entrepreneurs' Organization (EO), and named the Entrepreneur Organizations, Global Citizen.
Local partners
Der "Düsseldorfer Aufklärungsdienst" ist eine Regionalgruppe der Giordano-Bruno-Stiftung zur Förderung von Aufklärung und Humanismus. "Evokids" ist ein Projekt der Stiftung und bietet Lehrmaterial zur Evolution schon für Kinder im Grundschulalter an. Denn den Problemen der Zukunft werden wir nur gewachsen sein, wenn wir lernen, evolutionär zu Denken, also die globalen Zusammenhänge allen Lebens zu erkennen. Die temporäre Ausstellung: "Nichts ergibt Sinn - ausser im Licht der Evolution" präsentiert das Evokids-Material sowie einen Evolutionsweg, der die Zeiträume der 4,6 Milliarden Jahre Erdgeschichte erfahrbar macht.
Wacom's vision is to bring people and technology closer together. We provide interactive pen displays, pen tablets, and styluses to equip and inspire everyone to make the world a more creative place. The advanced technology of Wacom's intuitive input devices has been used to create some of the most exciting digital art, films, special effects, fashion and designs around the world.
Location
Hosted at Ballhaus im Nordpark
Kaiserswerther Straße 380
Düsseldorf, Germany 40474
When October 25, 2019
8:30am - 10:00am