Darius Arya
April 14, 5:00pm - 7:00pm CEST. Hosted at Zoom
part of a series on Identity
About the speaker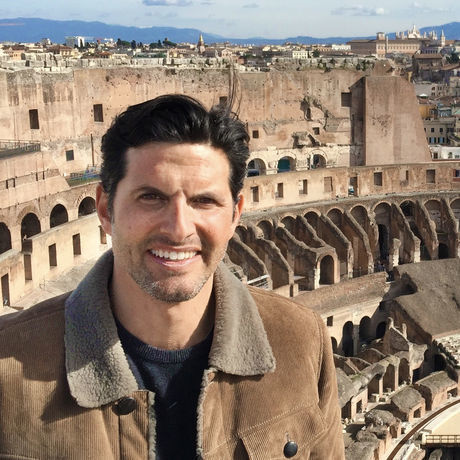 Darius Arya is an archaeologist, professor, documentary host. He was born in New York, where he studied and graduated until, in 2002, his passion brought him to Rome. Throughout his career has taught in the United States and in Italy directed various archaeological excavations including projects at the Roman Forum in Rome and at Ostia Antica. Darius currently lives with his family in Rome where in 2002 he has served since as Executive Director of the American Institute for Roman Culture, a non-profit organization that works to promote and defend Rome's cultural heritage through educational programs, projects, public outreach, conservation, video and social media. In the US he has appeared as a guest lecturer, expert in, and the host of numerous documentaries. In Europe Darius has featured as a guest on several UK documentaries and in Italy as the host of Under Italy on Rai5. In 2017 Darius was recognised as Periscoper of the Year by the Short Awards for his use of live-streaming as a tool for education, and launched his first podcast series, Darius Arya Digs.
All roads lead to Rome, but also it is from Rome that all his travels originate. Always looking for new adventures! The talk will be in english
When: Tuesday, April 14th 2020 – 5 pm CEST. Where: Online! Registration: please register here, you'll receive an email with the link to attend the videoconference 30 mins before the start of the tour.
Location
Hosted at Zoom
Casa tua
Your cozy place, Italy
When April 14, 2020
5:00pm - 7:00pm