Daria Biryukova
June 29, 8:30am - 10:00am CEST. Hosted at Tinker imagineers
part of a series on Craft
About the speaker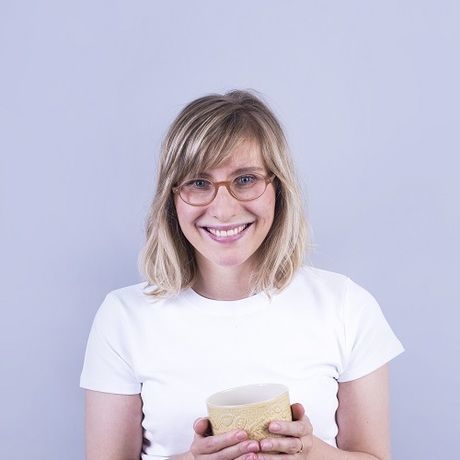 Daria Biryukova studied industrial design in Russia and obtained a master's degree at the University of Applied Arts in Vienna, Austria. She did part of her education program at the Design Academy Eindhoven. In 2015 Daria Biryukova founded Studio Mixtura with the aim to help industries and organisations to review their production methods and waste management. Studio Mixtura offers design solutions to make organisations profitable in the way they do not harm the environment. Main purpose is to solve the problem of environmental pollution due to a thoughtless mass production of goods, materials and services.
'I believe in design as a powerful and productive treatment that can help to build a better life. As a design alchemist, I am fascinated by experimenting with waste and secondary raw materials. I start every project with a deep research and analysis of all the ingredients which appear after production or recycling processes. This approach allows me to work with a very broad range of industries and collaborate with experts from different disciplines. Once I collect all data, the mixing and matchmaking begins. A study brings me to a complete new storytelling with the answers to questions: why the product, material is produced in this way, why the waste is accumulating, how it could get a sustainable treatment and as the outcome what is the design of a new product.'
Quote 'Craftwork is about building on what you know, on your skills rather than throwing it out. The capitalist logic is about throwing and buying something new when you learn how to use it. The privileges that creative acts over the craftsman acts has a sociological dimension. Innovation is something that separates the innovator from the mass, where craftsmanship is a collective activity. To really recover that social world of craftsmanship, we have to break an attitude about creativity being a form of individuation or separation.' Richard Sennet Lecture in MAK - Österreichisches Museum für angewandte Kunst Social media links https://www.studiomixtura.com/ https://twitter.com/biryukovadesign https://www.instagram.com/studiomixtura/ https://www.linkedin.com/in/biryukovadesign/
Additional details
A craft is the instrument in which the authenticity of your being is communicated.
Your craft is like a portal to your inner world, and as an artist, it's your duty to pull it out of the vortex. Craft is a catalyst for our identity and the soil for cultivating meaning.
It behooves us to realize that who we are and become—our values, beliefs, thoughts, observations—influence what comes out of the violin, sketch, or photograph, not the other way around.
This month's global exploration of Craft was chosen by our Mumbai chapter, illustrated by Hemali Vadalia, and presented by Adobe.
Location
Hosted at Tinker imagineers
Hamburgerstraat 23
Utrecht, Utrecht 3512 NP
When June 29, 2018
8:30am - 10:00am