Daniel Miyares
July 20, 8:30am - 10:00am CDT. Hosted at El Torreon
part of a series on Intention
About the speaker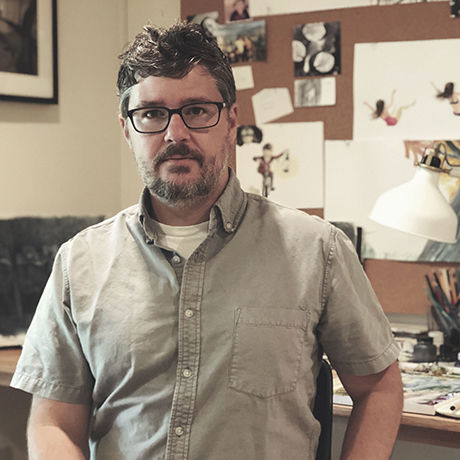 Daniel Miyares is an award winning picture book author and illustrator. Some of his books include: Float, an ALA-ALSC Notable Children's Book of the Year, which The Boston Globe called "a perfect wordless picture book"; Bring Me A Rock!, which received a silver medal from the Society of Illustrators Original Art Show; and most recently Night Out, the story of a lonely young boy's fantastical journey into the moonlit night after his beloved pet turtle goes missing.
Daniel's love of storytelling began as a child in the foothills of South Carolina where he grew up. After studying illustration at Ringling College of Art and Design in Sarasota FL, he made his way west to Kansas City to work with Hallmark Cards, Inc. He currently lives in Lenexa, KS with his lovely wife, their two children, and a rascal of a dog named Violet.
Local partners
Crema is a product agency that partners with funded startups and existing brands to create technology solutions and new digital ventures. Our iterative approach and small creative teams collaborate with our clients to validate their ideas and launch them to market.
We are a creative engineering firm specializing in electronic medical device design. Our team includes Electrical, Embedded Software, Mechanical and Test Engineers, Industrial, Interaction and Graphic Designers, as well as others; together creating medical devices and advanced technology products.
After it's opening gala is 1927, the El Torreon ballroom was a centerpiece in the big band and jazz history of Kansas City, hosting music icons such as Frank Sinatra, Alice Cooper, B.B. King and the Nitty Gritty Dirt Band. It was the first KCMO venue to allow racial integration, both among the bands who played and the dancers who attended the parties of the 1930s. This venue was home to Kansas City's most popular roller rink in the 1960s and in the 1970s was the affectionately known as the Cowtown Ballroom. This historic building has now re-opened to host a variety of special events.
Location
Hosted at El Torreon
3101 Gillham Plaza
Kansas City, MO 64109
When July 20, 2018
8:30am - 10:00am