Cyrus Daruwala
– Hosted at École Intuit Lab
part of a series on Empathy
About the speaker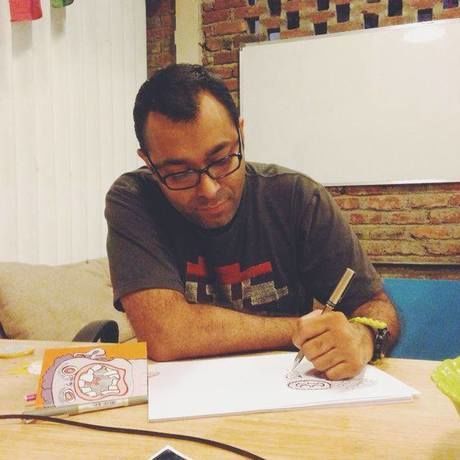 Cyrus Daruwala is currently Creative Director at Alok Nanda & Company (ANC), a leading advertising & design firm.
Cyrus wears many hats, and also plenty of t-shirts. Author, illustrator, copywriter, cartoonist, designer – are some of the roles he's fulfilled and is keen on expanding that list.
He has authored and illustrated 2 books – 'I Take This Train Too' & 'Painful People' and both titles have received multiple design awards (including the Kyoorius Design Awards). His work is tied in with a central theme – a humorous and illustrative examination of an unusual cross-section of people. Based in Mumbai, the city provides the canvas, the context and the fodder for much of his non-advertising ventures.
Local partners
Kyoorius has been on the forefront of connecting the creative world, within India and internationally, through various design activities, including the annual Kyoorius Designyatra and regular publications such as the Kyoorius Design Showcase and Kyoorius Magazine.
Kyoorius is an initiative by Transasia Fine Papers Pvt. Ltd.
Location
Hosted at École Intuit Lab
DGP House, 4th Floor, 88C, Old Prabhadevi Rd, Prabhadevi
Mumbai, India 400025
When
–