Curio & Co.
– Hosted at Raum D / Q21 im MQ
part of a series on Craft
About the speaker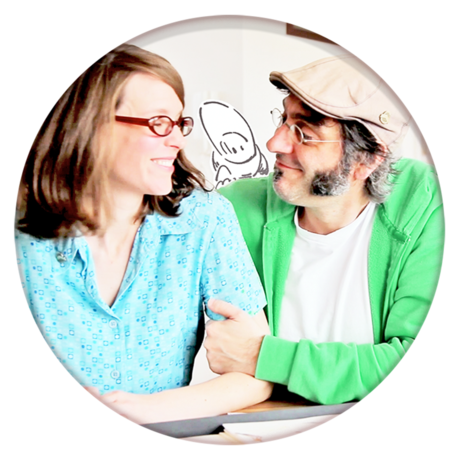 Writer Kirstie Shepherd and designer/illustrator Cesare Asaro began Curio & Co. in 2010 to build a playful world from which to look at pop culture.
From animation and comics to vintage advertisements and games, their products are truly immersive experiences – with all of the details (down to the names of fictional artists or production companies) and the materials carefully chosen to create products that seem like artifacts or props from another world. This includes the Eisner-nominated Finding Frank and His Friend and the Gadabout Time Machine User's Manual, recently optioned to Hollywood for a feature film.
Relying on their backgrounds in storytelling and fine art – as well as work in the entertainment industry on projects like Sesame Street's stop-motion Bert and Ernie's Great Adventures, and Disney's Princess and the Frog – they create period-specific collectibles to recreate the past and provide a nostalgic trip down memory lane.
Local partners
Additional details
We'd like to dearly praise our sponsors. Thanks to them, we'll have a delicious breakfast, can network in a relaxed atmosphere and will be inspired once again.
With you registration you give consent to use any photos, videos or audio recordings of you—made during the event—to be used in any media—including digital, print and online—by Creative Mornings. You do not give permission to provide usage of this material to third parties.
Location