Courage Takes Love with Lynsay Loves
– Hosted at The Art School
part of a series on Courage
About the speaker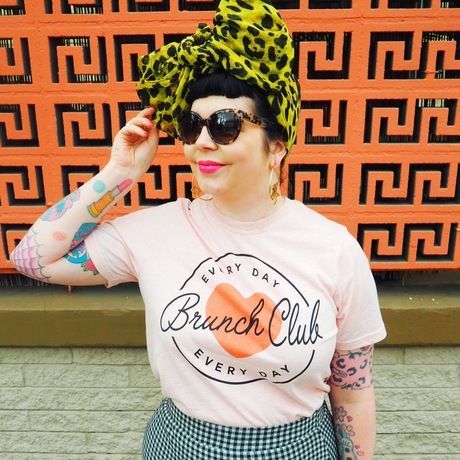 Hi! My name is Lynsay Neil, though some of you might know me by my alter ego, Lynsay Loves. I've been writing for as long as I can remember, and publishing online content for over 7 years. I write about things that make me happy, make me excited and make me want to share my thoughts - especially awesome ideas and innovation taking place in my own city!
Channelling a positive mindset is also super important to me, and I strive to make my online space a go-to guide to anyone looking to add a little technicolour and pep to their world. I have been described as 'the happiest person on the internet' by my readers - I'm sure that's far too kind, but I'll take it!
I write, I create visual content, I run a podcast with my BFF, I coach and I deliver workshops. That's a lot of titles for sure, but more than anything, I identify myself as a creative! I am therefore beyond stoked to be speaking at Creative Mornings Glasgow, and in the meantime, if you'd like to find out a bit more about me, hop over to lynsayloves.com or find me at @lynsayloves and say hey!
Location
Hosted at The Art School
20 Scott Street
Glasgow, Scotland United Kingdom G3 6PE
When
–