Claire Thornley AKA. Our Favourite Places
May 25, 8:30am - 10:00am UTC. Hosted at Ecclesall Woods Discovery Centre
part of a series on Commitment
About the speaker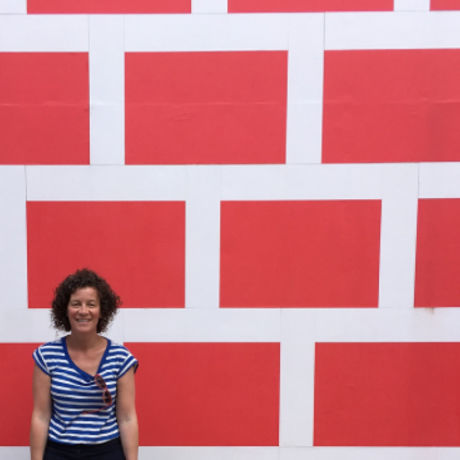 Claire is a partner at Eleven link, a small creative studio in Kelham Island. It feels apt this productive little studio is based in the heart of Sheffield's former industrial quarter, busying themselves on creative projects for clients across the UK and helping to raise the profile of the city they love.
Eleven are the team behind Our Favourite Places, a self-initiated project that shouts about cultural life in Sheffield. They publish guidebooks and city tours, make films and hold events – their aim is to let others in on what makes Sheffield special, bring perceptions of the city up to date, and encourage people to visit. They also run the Our Favourite Places website, an online culture guide written by in-the-know locals that receives around 50,000 page views every month.
Eleven wanted to make a difference to how Sheffield was perceived. To shout about this unconventionally beautiful city and the creative people who call it home. And hopefully its starting to have an impact. Our Favourite Places was named as one of the Guardian's Top 10 UK Guides, and has also been featured in It's Nice That and Design Sponge.
With a new website just launched link, a new guidebook being written, and a couple of events in planning, 2018 is shaping up to be a fantastically creative (and busy) year for the OFP team. And they want everyone to enjoy it!
It is an even more intimate gathering this month with only 40 tickets being released so be sure to get in there. Tickets released Monday 21st at 09:00. We are meeting in the woods! At the JC Graves Discovery Centre at Ecclesall Woods with coffee being served by the Woodland Coffee Stop. We look forward to seeing you there.
Local partners
Location