Award-winning actress Çiğdem Selışık Onat is talking about Body Language.
About the speaker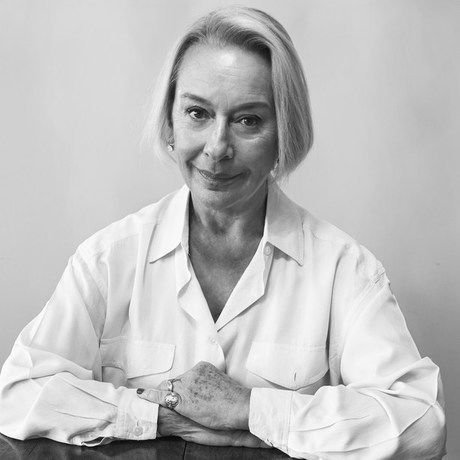 After graduating from American College for girls (Robert College) where she had a very rich theatre experience, and during which she was a member of Young Players, Genc Oyuncular, she started her professional career on the invitation of Yildiz Kenter and joined Kent Players. She was a member of the company for two years during which she played leading and supporting roles; Eurydice in Anouilh's "Eurydice", Sally in "Voice Of The Turtle" among others. Then she moved to Ankara and joined The State Theaters. She played Sonya in "Uncle Vanya", Indra's daughter in "Dream Play", Viola in "Twelfth Night", Portia in "Julius Caesar" and Barblin in "Andorra" among others.
In 1965, she moved with her family to Strasbourg, France. At Centre de l'Est she studied directing. In 1971, she moved to the US. Her career unfolded as a teacher, an actress and a director in US until 2011 when she returned to Turkey. In US she taught at UNCSA until 2004 and moved to NY to teach and direct at NYU, Tisch School Of The Arts. During these years she played leading roles with Carolina Playmakers, Actor's Company, Lincoln Center, George Street Playhouse and Huntington Theatre. Among them, two plays were written for her, "Attacks On The Heart" by Arthur Laurence and "Cry of the Reed" by Sinan Unel.
She won Theatre World Award and was nominated for The Best Supporting Actress in Drama Desk Awards for her role in "Time of the Cuckoo" by Arthur Laurence. She also won The Best Teacher Award in NYC, and is an Emeritus Professor from that university.
She has been an instructor at Koc University since her return to Turkey. She has won the Golden Orange Award at Antalya Film Festival for her supporting role in Emre Konuk's feature film 'Çırak', the first film she has made in Turkey in 2015.
||
Çiğdem Selışık Onat, zengin bir tiyatro deneyimi kazandığı ve Genç Oyuncular'ın bir parçası olduğu Robert Koleji'nden mezun olduktan sonra profesyonel kariyerine Yıldız Kenter'in daveti üzerine Kent Oyuncuları'nda başladı. Üyesi olduğu iki yıl boyunca diğer birçoğunun yanında Anouilh'un 'Eurydice'inde Eurydice'i, 'Voice of the Turtle'da ise Sally karakterini canlandırdı. Daha sonra Ankara'da Devlet Tiyatrosu'na girdi. 'Vanya Dayı' oyununda Sonya'yı, 'Rüya Oyunu'nda Indra'nın kızını, 'Onikinci Gece'de ise Viola'yı, 'Julius Ceasar'da Portia'yı, 'Andorra'da ise Barblin'i oynadı.
1965'te ailesiyle beraber Stazburg, Fransa'ya taşındı. Centre de l'Est'de yönetmenlik eğitimi aldı. 1971'de Amerika'ya taşındı ve 2011'de Türkiye'ye dönene kadar kariyeri bir eğitmen, oyuncu ve yönetmen olarak katmanlara ayrıldı. 2004'e kadar UNCSA'da çalıştıktan sonra New York'a geçti ve NYU, 'Tisch School of Arts'da eğitmen ve yönetici olarak yer aldı. Bu yıllar boyunca aynı zamanda 'Caroline Playmakers', 'Actor's Company', 'Lincoln Center', 'George Street Playhouse' ve 'Huntington Theatre'da başrollerde yer aldı. Yer aldığı oyunlardan ikisi, Arthur Lawrance tarafından yazılan 'Attacks on the Heart' ve Sinan Ünel'in eseri olan 'Cry of the Reed' kendisi için yazıldı.
'Theatre World' ödülünü kazandı ve Arthur Laurance'ın eseri 'Time of the Cuckoo' ile 'Drama Desk Awards'ta 'En İyi Yardımcı Oyuncu Ödülü'ne aday oldu. NYC'de aynı zamanda 'En İyi Öğretmen' ödülünü kazandı ve aynı üniversiteden Fahri Profesör ünvanı aldı.
Türkiye'ye döndükten sonra Koç Üniversitesi'nde yer alan Çiğdem Selışık Onat, Türkiye'de yer aldığı ilk film olan, Emre Konuk'un yönetmenliğini üstlendiği, 'Çırak'ta canlandırdığı rol ile Antalya film Festivali'nde En İyi Yardımcı Kadın Oyuncu ödülünü kazandı.
Favorite quotes from this talk
No quotes yet. Sign in to tag a quote!
Photos from this talk See all
navigateleft
navigateright
72

Lovely Attendees







see everyone