Christine Jenkins & Tara Connolly
September 25, 8:30am - 10:00am EDT. Hosted at Online
part of a series on Spectrum
About the speaker
Join us on Friday, September 25 as we use the lens of neurodiversity, including both neurodivergent and neurotypical thinkers, to look at the way the energy of creativity can be leveraged to increase accessibility, connection, and capacity in our community. In this talk, we ask ourselves, how creativity is used on a daily basis, by neurodiversity of people, to crack open and navigate spaces.
Tara Connolly (she/her), M.A., RP, is a Transitions Specialist with over 20 years experience consulting on the use of inclusive practices to support accessibility in a variety of settings. Currently an Assistant Director with the READ Initiative (Research Education Accessibility Design) at Carleton University, Tara is involved with a number of projects that seek to improve accessibility in workplace settings.
In her counseling practice, Tara supports the neurodiversity of thinkers, in particular Autistic adults and youth, to thrive on their own terms and co-creates meaningful strategies that facilitate the transitions into and throughout adulthood. Tara's background in education and counseling has provided her the opportunity to gain an in-depth understanding of the issues faced by youth emerging into adulthood as well as issues faced by aging adults striving to live healthy and fulfilling lives on their own terms. Tara also works with families looking to support their family members in the best way possible and she offers training to other clinicians, educators, and healthcare providers looking to increase their understanding of autism and learn more about how to work most effectively with clients on the spectrum.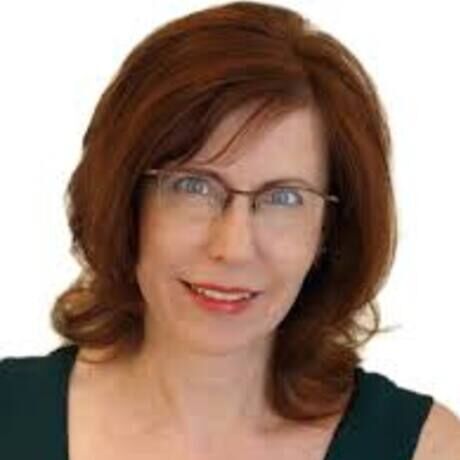 Christine Jenkins (she/her) is a very late-diagnosed autistic woman from Ottawa. She has written extensively and presented often in the decade since her assessment at age 48. Her own need for support and affirmation led her to co-found Asperfemme Ottawa in 2011 and AsperDames, a closed FB support group for older women in 2018.
Autistic female identification has become her passion alongside music, and Christine has served and continues to serve on several boards and advisory groups promoting services for women and adults. These include the Asperger's Society of Ontario, the CAMH Advisory Group on Women and Girls under Dr. Meng-Chuan Lai, and most recently the Ottawa Adult Autism Initiative (OAAI).
Christine has been a private music teacher and Carleton CKCU radio host among many other assignments.
Local partners
Additional details
CreativeMornings is a monthly breakfast lecture series for the creative community with chapters in over 200 cities around the world. Each month we host an event that is always on a Friday, always in the morning, and always free. We provide coffee, a light breakfast, a chance to connect with each-other and a 20-30 minute presentation from a local creative person on the global CreativeMornings theme for that month.
Event Schedule:
8:20 AM - Download Zoom, test features & get cozy
8:30 AM - Virtual doors open
8:35 AM - Welcome & CM intro
8:45 AM - Coffee break w/ Brown Bag Coffee Roasters
8:50 AM - Guest performance
9:00 AM - Speakers takes the virtual stage
9:30 AM - Q&A with speakers
9:45 AM - Closing remarks
9:55 AM - Audience takes the stage!
10:00 AM - Exit Zoom app
How to join our virtual event:
Please register as you would normally and a few days before the event we will share out a Zoom link.
If you haven't used Zoom before, check out this link to learn how to join the call. We recommend joining in from a computer/laptop, but a tablet or phone will also work. You can also join a test meeting to familiarize yourself with Zoom.
Don't forget to download the Zoom app from the Download Center before joining the talk. Otherwise, you will be prompted to download and install Zoom when you click the join link (it can take some time).
About the theme:
A band of colors, expanding definitions, a broad array of identities — we all live within multiple spectrums, colliding and intersecting with one another. Like the diversity in our foods, styles of music, and the skills we exercise, our needs are distinct with no one size fits all solution.
Understanding and championing other realities normalizes saying: What I experience, feel, and notice may not be what you know to be true. "Design for the spectrum and not the mean," said Michael Kaufmann in his CreativeMornings talk. "How do we move beyond courteous hospitality to courageous inclusivity?"
As individuals committed to artfully living, we can paint refreshing possibilities that are not just for ourselves but also for others. Assemble your tools: Listen, look within, embrace the weird, and take the prism and flip it on its head — you'll likely find a breathtaking blend of opportunities to make a difference.
Our Las Vegas chapter chose this month's exploration of Spectrum and Iandry Randriamandroso illustrated the theme.
Location
Hosted at Online
The internet
World Wide Web, Canada
When September 25, 2020
8:30am - 10:00am