Chris Shepherd
– Hosted at Ecclesia
part of a series on Risk
About the speaker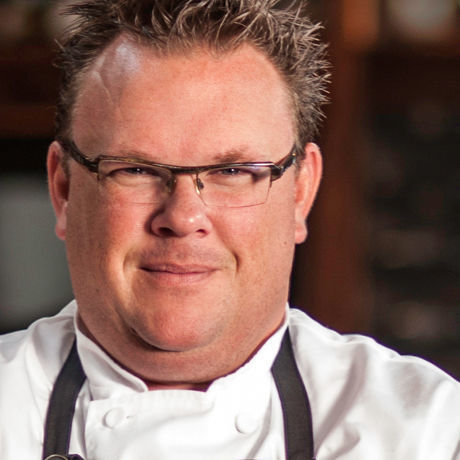 Midwest-raised, James Beard Award-winning Chef Chris Shepherd opened Underbelly, featuring locally-sourced food inspired by the ethnic diversity of Houston, in March 2012. The Art Institute-alum and former Executive Sous Chef-turned-Sommelier of Brennan's brings his farm-to-table passion to fruition at Underbelly, which sources ingredients from the Gulf Coast, surrounding farms and ranches. The in-house butcher shop, which only uses whole animal, supports Shepherd's passion for butchering and charcuterie. The 2014 James Beard Award winner for Best Chef: Southwest was also named one of the Top 10 Best New Chefs in America by Food & Wine. Underbelly was named to the National Eater 38 (one of 38 essential restaurants in America) in 2015 and as one of the best new restaurants in the country by Bon Appetit and Esquire in 2014. Chris runs two Underbelly kiosks inside Reliant Stadium, serving up football-friendly dishes during Houston Texans home games. In his free time, Chris cheers on his beloved Houston Texans, seeks out hard-to-find bottles for his ever-growing bourbon collection and explores the city for new restaurants.
Local partners
Ecclesia gets it name from a Greek word that literally means the "called out." We are a community of people who believe in the mystery and miracle of the Liberating King, Jesus, and we are responding to Jesus' call on our lives individually and as a community.
We are Holistic, Missional, Christian Community. We are a family. A people who know darkness, brokenness, shame, humiliation, and fear. We also find so much beauty, restoration, excitement, redemption and courage in the person and life of Jesus.
Amidst these perspectives we continue to serve one another, the city of Houston and the rest of the world in away that we can experience Heaven, where the Liberator reconciles the entire creation back to Himself.
We invite you to join the family and to join in telling the story of God's redemptive work through Jesus the Liberator.
El Tiempo Cantina defines the extraordinary flavors and culture of Tex Mex cuisine. For the past 55 years, we have dedicated ourselves to perfecting every aspect of what Houstonians have come to know as authentic Tex Mex cooking. Our ultimate dedication is to each and every customer. You will feel at home as part of the family and you'll be cared for completely during your dining experience. Our servers uphold the standard to provide absolutely the best dining experience at each El Tiempo Cantina location. Much diligence and effort has been vested in developing the recipes, the training of our staff and the consistent delivery of the best Tex Mex dining experience you will ever have!
Location
Hosted at Ecclesia
1100 Elder St
Houston, Texas United States 77007
When
–