Chris Pennington
January 18, 8:30am - 10:00am CST. Hosted at Science Museum of Minnesota
part of a series on Surreal
About the speaker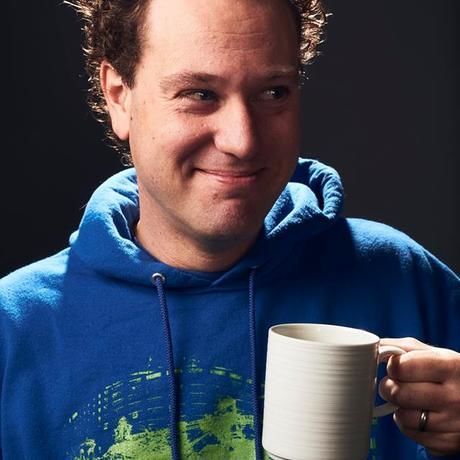 Have you ever seen a plasma ball? Those electric currents contained in glass and found in every mad scientist's lab. That's basically Chris Pennington. An ever-moving, always electrifying, mysterious mastermind with crazy ideas that somehow not only work, but mesmerize and entertain thousands as well.
His crazy ideas have become the Twin Cities' extremely popular Soap Factory Haunted Basement, Ten Second Film Festival, Community Water Balloon Fight, and Liberty Parade. But it's his joy of creating and making people happy that led he and his partners to create Can Can Wonderland, the first arts-based public benefit corporation in Minnesota.
Every putt, boozy milkshake, polka dance, ping pong battle, and delicious mini donut devoured, Can Can Wonderland is able to give back and economically support the Minneapolis-St. Paul artist community they love.
Local partners
Additional details
What is the event like? CreativeMornings is about community and inspiration. Come for both! Registration will begin at 8:30am, and we'll have coffee and breakfast ready for you. Coffee time is great for meeting the other CreativeMornings attendees. The talk will start at 9 followed by Q&A. We like giving high-fives.
This Month's Theme: Surreal This month's theme is Surreal, chosen by our Brussels chapter, illustrated by Charlotte Dumortier, and presented by Wordpress.com.
Parking? The Science Museum's parking facility is open for business. The ramp is attached to the Science Museum and in close proximity to the RiverCentre and Xcel Energy Center. More info on Metro Transit in St Paul.
Questions? Please let us know if you have other questions about the event: minneapolis [at] creativemornings.com
Location