Chi Hoe Mak
– Hosted at Uppercase Bangsar
part of a series on Sound
About the speaker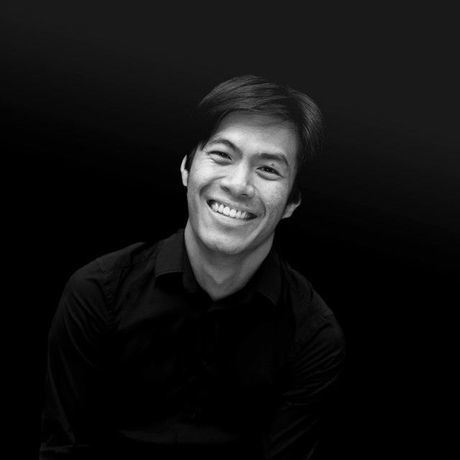 Chi Hoe enjoys a varied career as an award-winning choral conductor and singer. He began his career as Assistant Chorus Master to the Penang State Symphony Chorus and was the first Malaysian to sing in the Asian Youth Choir, World Youth Choir and World Chamber Choir from 1998-2004, touring the world to over thirty countries in Asia, Europe, USA and Latin America, singing under eminent conductors. He is also the first Malaysian admitted into the Festivalensemble Bachakademie Stuttgart, Germany in 2003 and won the Grand Jury Prize at the 2004 Voyage of Songs International Choir Competition.
Chi Hoe studied Voice and Choral Conducting at Birmingham Conservatoire in the UK, graduating with two Master of Music degrees, both with Distinctions. He was named one of Birmingham's 'New Generation Artists' in 2008, winning all the major conducting prizes including the 2009 and 2010 Michael Beech Conducting Awards and the coveted Principal's Prize for 'outstanding contribution to the musical life at the institution'.
As the first Asian conductor to win a prestigious conducting fellowship to work with the London Symphony Chorus in its 2010/11 season which launched his conducting career in the UK and was subsequently appointed Resident Chorus Master at Birmingham Conservatoire from 2009 – 2012. He made his UK festival debut in 2011 as Chorus Master for the Lichfield Festival Chorus with the City of Birmingham Symphony Orchestra (CBSO) where his work received much praise. He was also Chorus Master of the Birmingham Cathedral Festival Chorus, Birmingham City University Chorus, Chorus Mentor for the internationally acclaimed Birmingham Opera Company, Conductor of the Birmingham Junior Conservatoire Chamber Choir and a staff conductor with Canzonetta Children's Choirs in Manchester.
He has conducted choir workshops in Brunei, Malaysia, Singapore, all over the UK and was invited by INTERKULTUR Germany to be a member of the International Jury at the 2013 Vietnam International Choir Competition and most recently at the 9th World Choir Games in Sochi, Russia in July, 2016.
Chi Hoe is currently Artistic Director of Young Choral Academy (YCA), Resident Chorus Master and Principal Artist with Kuala Lumpur City Opera (KLCO). He is a co-founder of the Malaysian Choral Eisteddfod (MCE), a member the Malaysian Choral Federation and the International Federation for Choral Music (IFCM).
Local partners
ARISSTO presents a revolutionary invention of coffee capsules. Sealing premium coffee powder in our specially designed containers (Capsules), we perfectly preserve its original taste for your enjoyment. Simply by inserting the capsule into ARISSTO premium coffee machine and pressing a button, a cup of 5-star quality coffee is readily available in 30 seconds.
ARISSTO's beans are the soul behind a cup of premium coffee. Sourcing coffee beans from the mounted areas of various countries including Brazil, Colombia, Costa Rica, Guatemala, Togo, Kenya and Ethiopia, we strive to find the best Arabica coffee beans for production. Possessing a strong taste and pleasant aroma, they make the perfect ingredient for an enchanting cup of coffee. Robusta coffee beans, which are even bitter, are also mixed with the Arabica beans in some of the ARISSTO signature packages so as to enrich the flavour.
Additional details
Join us Saturday December 3rd as we return with award-winning singer, choral conductor, and an inspiring artist Chi Hoe Mak of Young Choral Academy, Malaysai speaks on the global theme of "Sound."
Registration (free) opens on Monday November 28th at 9:00AM
We'll gather at Uppercase Bangsar for some freshly brewed coffee, yummy breakfast treats and inspiring conversations.Remember to bring your own mug for tea and coffee! #ZeroWaste
Location
Hosted at Uppercase Bangsar
29-07, JALAN RIONG, BANGSAR,
Kuala Lumpur, Malaysia Malaysia 59100
When
–