Caesar & Dave
July 31, 8:30am - 10:00am MST. Hosted at Heard Museum
part of a series on Collaborate
About the speaker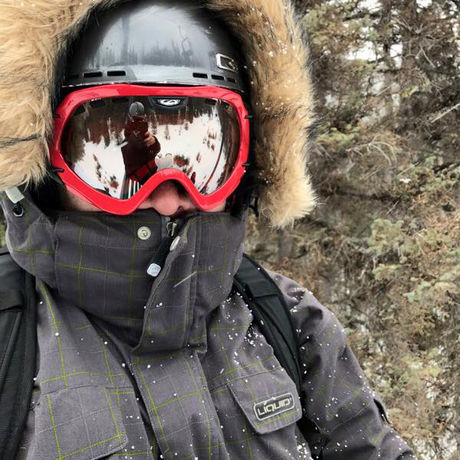 Caesar Chaves has been the creative director for the Heard Museum since 2007. Caesar manages a team of four talented designers, a carpenter, and a museum preparator who are together responsible for the look and feel of the entire museum which encompasses over 30,000 square feet. Caesar oversees a diverse range of projects that have included the design for monuments, exhibitions, educational interactives, social media campaigns, print and web advertising and the redesign of a sculpture garden.
Caesar studied graphic design at Corcoran College of Art + Design in Washington, D.C. Caesar's work has been seen in public institutions and publications such as The Public Museum in Grand Rapids, MI, Virginia Historical Society in Richmond, VA, Desert Botanical Garden in Phoenix, AZ, Phoenix Art Museum, NBC's Today Show, Times Square in New York City, NY, Print Magazine and Communication Arts. As design manager, he was also an integral part of the first graphic designed version of the NPR.org website and oversaw the implementation of the current NPR logo and brand strategy. In 1999 Caesar was asked to join the faculty at his alma mater, Corcoran College of Art + Design, and in 2004 was appointed the program head of the design department.
Caesar's personal goal for each project is to focus on a client's story in order to use a multi-faceted approach to interpret that story whether for print, digital media or in an exhibit. "I'm a generalist. I don't specialize in one specific thing. Being nimble and ready to adapt in any environment has been critical to my survival during good times or bad."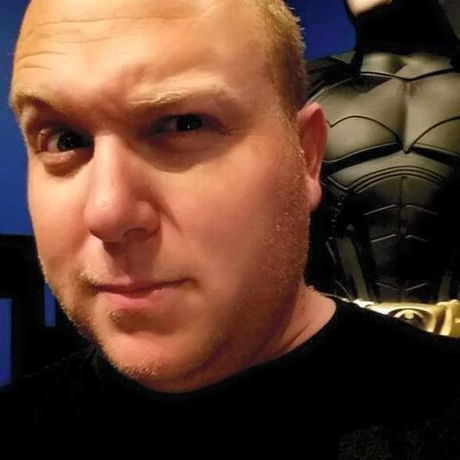 DAVE SHADDIX Born in Southern California and raised in Sedona, Arizona, Shaddix was first exposed to the world of art at an early age by his grandfather, a western artist, who raised him and took him to art shows across the United States. Though it was easily lost, LEGO® was an excellent toy to take with him on those long road trips and plane rides. Somewhere along the way, while scattering his LEGO® across the U.S., Shaddix made a logical and foundational association between self expression and art.
While having no formal art education,Shaddix has been surrounded by creativity for most of his life. Though it wasn't until he started buying LEGO® for his children and building with them, that he realized that LEGO® could (and absolutely should) be an artistic medium.
A kid at heart, Shaddix never quite fit the mold of the corporate world and eventually learned that it was unhealthy and pointless to try. Today, based in his Phoenix Studio, Shaddix accepts commissions from individuals and businesses who want a unique expression of their vision or identity. He is also available to build custom creations at events and conventions.
Local partners
Since its founding by Dwight and Maie Heard in 1929, the Heard Museum has grown in size and stature to become recognized internationally for the quality of its collections, its educational programming and its festivals. Dedicated to the sensitive and accurate portrayal of Native arts and cultures, the Heard is an institution that successfully combines the stories of American Indian people from a personal perspective with the beauty of art. Through innovative programs, world-class exhibitions and unmatched festivals, the Heard Museum sets the standard nationally for collaborating with Native people to present first-person voices. Partnerships with American Indian artists and tribal communities provide visitors with a distinctive perspective about the art and cultures of Native people, especially those from the Southwest.
AIGA advances design as a professional craft, strategic advantage and vital cultural force. As the largest community of design advocates, we bring together practitioners, enthusiasts, and patrons to amplify the voice of design and create the vision for a collective future. We define global standards and ethical practices, guide design education, enhance professional development, and make powerful tools and resources accessible to all. Formed in 1989, the Arizona chapter serves the graphic design community and those in related fields within the state of Arizona, and augments the activities of the national AIGA. The Arizona chapter presents several popular and well-attended industry events, including Say Anything, web 101 and the FilmBar film series. Our chapter has increased its demographic reach in recent years, with especially strong representation in Tucson and southern Arizona. Our student membership, the lifeblood of our organization, is growing and highly engaged, providing a continuum of representation from designers just starting out through the most seasoned professionals. The mission of AIGA Arizona is to bring programming to the design community which helps to improve design ability, connect complementary disciplines, encourage social impact and promote community excellence.
Additional details
Join Caesar Chaves and LEGO builder, Dave Shaddix, as they talk about the many collaborations it took to develop and open "BUILD!" at the Heard Museum. This exhibit (summer 2014) prominently featured LEGO bricks and called on local artists to collaborate and create unique LEGO art pieces specifically for this show. Attendees will have a chance to see the new "Super Heroes" exhibit and join in on a collaborative LEGO mosaic piece. Come play with us at the Heard Museum!
Location
Hosted at Heard Museum
Monte Vista Room 2301 North Central Ave
Phoenix, Arizona United States 85004
When July 31, 2015
8:30am - 10:00am