Brewing Good Water
– Hosted at 58 Waterloo Street
part of a series on Water
About the speaker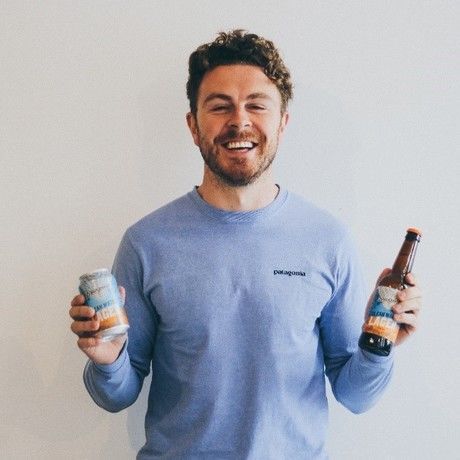 Alan is the Founder of Brewgooder, the craft beer brand on a mission to bring 1,000,000 people clean drinking water. Brewgooder became the first social enterprise brand to gain a national listing with Asda in October 2016 just 3 months after launching their flagship style Clean Water Lager with a successful £60,000 crowdfund. Brewgooder has grown in just 24 months to over 2000 stockists in the UK, and has delivered clean water projects for over 59,000 people.
As a social entrepreneur he has been involved in the growth of Social Bite in Scotland, the high street sandwich chain which employs, trains and houses homeless and vulnerable people, along side his partner and has welcomed Hollywood stars such as George Clooney and Leonardo DiCaprio to his event, the Scottish Business Awards, raising over £3m, as well as Sleep In The Park which raised £4m and released 500 mainstream houses for rough sleepers in Scotland at the end of 2017.
He is a passionate believer in the power of 'altruistic consumerism' where everyday people can change the world for the better through everyday spending habits and is on a personal mission to bring social enterprise brands into the mainstream."
Additional details
When you think of the theme water you might not think of craft beer or of a brewery brand based in Scotland that helps people in Malawi but that's exactly what our March speaker did.
It's a pretty awesome story and we're pretty pumped to hear him talk about a few of our favourite things.
See you on Friday!
Location
Hosted at 58 Waterloo Street
58 Waterloo Street
Glasgow, Scotland United Kingdom G2 7DA
When
–