Bob Case
– Hosted at Legend City Studios
part of a series on Make
About the speaker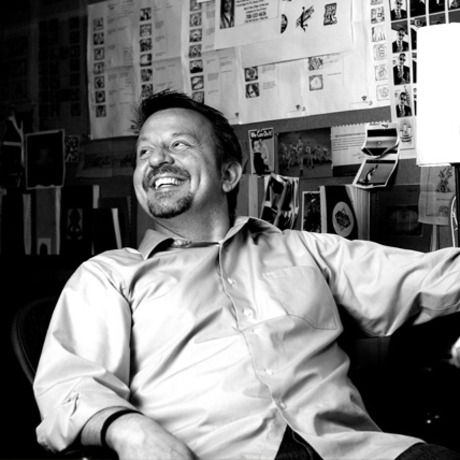 Bob Case has been an illustrator, art director, animator and designer in Phoenix for 23 years. He's the CCO of The Lavidge Company and still manages on occasion to make stuff and cling to relevancy.
Local partners
AIGA advances design as a professional craft, strategic advantage and vital cultural force. As the largest community of design advocates, we bring together practitioners, enthusiasts, and patrons to amplify the voice of design and create the vision for a collective future. We define global standards and ethical practices, guide design education, enhance professional development, and make powerful tools and resources accessible to all. Formed in 1989, the Arizona chapter serves the graphic design community and those in related fields within the state of Arizona, and augments the activities of the national AIGA. The Arizona chapter presents several popular and well-attended industry events, including Say Anything, web 101 and the FilmBar film series. Our chapter has increased its demographic reach in recent years, with especially strong representation in Tucson and southern Arizona. Our student membership, the lifeblood of our organization, is growing and highly engaged, providing a continuum of representation from designers just starting out through the most seasoned professionals. The mission of AIGA Arizona is to bring programming to the design community which helps to improve design ability, connect complementary disciplines, encourage social impact and promote community excellence.
Legend City is a 7000 sqft working studio located in downtown Phoenix housing photographers Brandon Sullivan, Camerawerks and painter Randy Slack.
Available for rental for still & motion shoots, fine art exhibitions, and most other gatherings.
The Lavidge Company is a Phoenix-based full-service advertising, public relations, communications, consulting and interactive marketing agency. Since 1982, The Lavidge Company has specialized in developing brand positioning for products and services. We have an experienced, talented and fun staff of over 80 professionals with expertise in brand development, strategic planning, marketing, creative development, public relations, social media, social marketing, web design, interactive marketing, programming, account planning as well as media planning and buying.
Additional details
MAKE something for you
The need we have as "working" creatives to make stuff for ourselves as a method for learning, improvement, self expression and self preservation.
Location
Hosted at Legend City Studios
521 West Van Buren Street
Phoenix, Arizona United States 85003
When
–