Big Bad Moments
– Hosted at The Whisky Bond
part of a series on Moments
About the speaker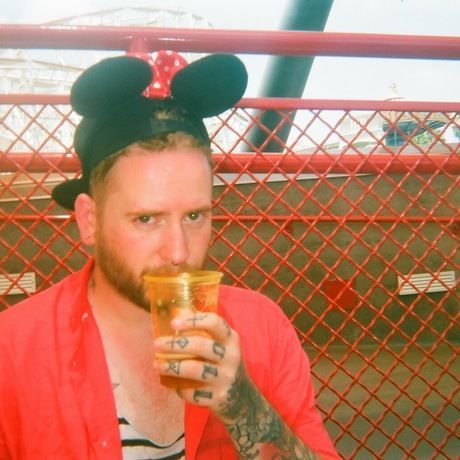 Born and raised in Ireland, BigBadLlama was born when Tony Webster returned home after 7 years of travel around the globe as a humanitarian aid worker.
With a keen interest in fashion and an eye for photography, Tony combined his two loves and hasn't looked back.
BigBad Llama quickly gained success and praise within the UK from magazines such as Company, Vogue and Elle – and rose to prominence when Vogue.it featured several of his images.
This year has seen BigBad Llama shoot in New York, Los Angeles and across Europe.
Local partners
We support Scotland's creative businesses – it's as simple as that.
Our services help creative micro-businesses and individuals build the skills and knowledge they need to succeed. We do this by providing specialist information and advice, as well as training and networking opportunities. Whether your ambitions lie in the commercial or not-for-profit sectors, we can offer support to you at any stage.
The GSA is internationally recognised as one of Europe's leading university-level institutions for the visual creative disciplines. Then as now our purpose remains the same - to contribute to a better world through creative education and research.
FreeAgent is award-winning online accounting software that's designed for the way small businesses work. More than 90,000 freelancers and small business owners use FreeAgent every day to track time against projects, raise invoices, file tax returns and just get on with the work they love - not the paperwork.
Additional details
This month's CreativeMornings Glasgow will take place at The Whisky Bond. Located in Speirs Locks on the Glasgow Canal, a 10-minute walk from Cowcaddens or St.George's Cross Subway stations.
For our favourite friend Google map directions just type in 2 Dawson Rd, Glasgow G4 9SS.
Location
Hosted at The Whisky Bond
2 Dawson Road
Glasgow, United Kingdom G4 9SS
When
–