Bianca Wylie
January 18, 8:30am - 10:00am EST. Hosted at Design Exchange
part of a series on Surreal
About the speaker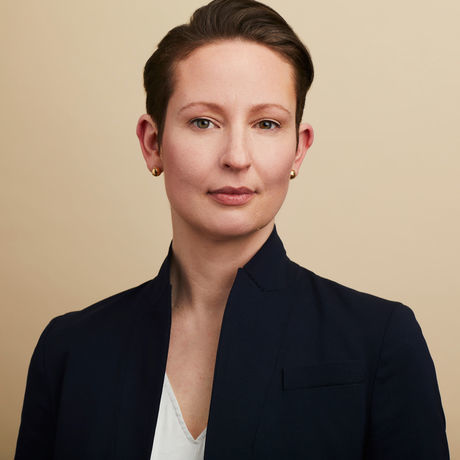 Bianca is an open government advocate with a dual background in technology and public engagement. She is the co-founder of Tech Reset Canada and a Senior Fellow at the Centre for International Governance Innovation in the Global Economy program. She worked for several years in the tech sector in operations, infrastructure, corporate training, and product management, most recently at Thomson Reuters. As a facilitator at Swerhun Inc., she designed, delivered and supported public consultation processes for various governments and government agencies.
In 2014 Bianca founded the Open Data Institute Toronto and in 2016 she co-founded Civic Tech Toronto. She is a columnist, guest lecturer, and speaker on open government and public sector technology policy and a proud member of the Toronto Public Library's Innovation Council and the Toronto Open Smart Cities Forum.
Local partners
Venue Partner - Design Exchange
Design Exchange, is Canada's only museum dedicated exclusively to the pursuit of design excellence and preservation of design heritage. At the crossroads of multiple disciplines, from furniture and architecture to graphics and fashion, our exhibitions, talks, workshops, and youth education programs are curated to reflect the popular zeitgeist and contemporary culture while demonstrating the relevance and importance of design to everyday life. They are committed to delivering accessible design experiences and education and aim to provide the tools necessary to connect design learning to the ordinary and extraordinary.
Community Partner - BrainStation
BrainStation is a global leader in digital skills training. Working with instructors from the most innovative companies, we've trained over 50,000 professionals and some of the largest corporations in the world.
Additional details
Theme
January's theme is SURREAL
"We recognize a sense of the surreal in unexpected moments in daily life."
Happy New Year! Our Brussels chapter chose this month's exploration of Surreal and Charlotte Dumortier illustrated the theme. SURREAL is presented globally this month by WordPress.com.
Location
Hosted at Design Exchange
234 BAY ST
Toronto,, Ontario Canada M5K 1B2
When January 18, 2019
8:30am - 10:00am