Benjamin Vann [Virtual]
August 21, 8:30am - 10:00am CDT. Hosted at Your Home or Office
part of a series on Stress
About the speaker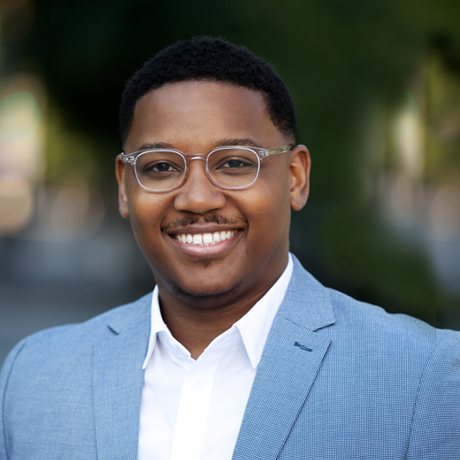 Benjamin J. Vann (Ben), is an award-winning social entrepreneur, venture strategist, speaker, and economic justice advocate. He is the Founder and CEO of Impact Ventures, a startup accelerator and integrated capital fund with a mission to eliminate the social and economic barriers for Women and entrepreneurs of color building high growth businesses and social enterprises.
Benjamin has been recognized both locally and nationally as a results-oriented change maker and thought leader for his business insight, strategy, collaborative cross-sector approach, and unique skill set to create innovative business models, initiatives, and solutions that positively impact communities. He consults and advises startup and early-stage business owners on their strategy, business model, finance, fundraising, and leadership. He also speaks frequently to students, entrepreneurs, and corporate executives on topics surrounding building inclusive ecosystems, impact investing/venture capital, inclusive leadership, social entrepreneurship, philanthropy, and more.
Additional details
In the space between the stimulus and response, take some of the spotlight away from stress by calling in your breath — and ask it to walk out the door.
Our Warsaw chapter chose this month's exploration of Stress and Shanee Benjamin illustrated the theme.
How does a virtual event work?
Sign up now to reserve your spot
Download Zoom and set up a free account
Thursday afternoon: you will receive the Zoom link (if not- check your spam)
Friday morning: we will send the Zoom link one more time around 8am
Friday at 8:30: it's on!

Location
Hosted at Your Home or Office
Streaming Online
Dallas, Texas United States 75201
When August 21, 2020
8:30am - 10:00am