About the speaker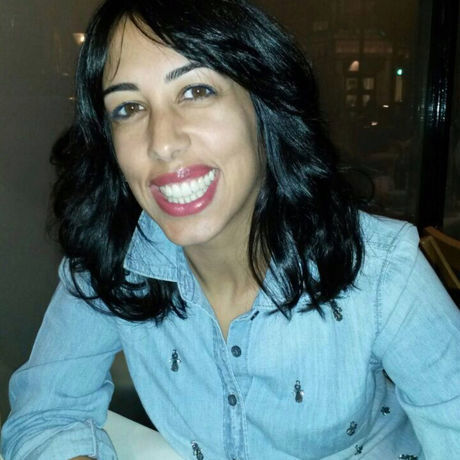 Assia Khashoggi, co-founder of ACT (Adult and Child Therapy) Center, has worked as a psychotherapist and counselor in London and Jeddah for the last 14 years, while taking breaks to have three boisterous children along the way. Passionate about art and therapy, creative journaling, spirituality and mindfulness, self-development and self-actualization- she believes compassion plays an important role in life, but that self-compassion is often overlooked. In her interactive talk, Assia challenges the audience to consider their personal take on self-compassion and the role, or lack thereof, it plays in their lives. Where tackling self-compassion can require vulnerability, she invites the audience to be vulnerable together, to practice compassion for themselves as a means to feel compassion for others. With an MA in Integrative Psychotherapy from the School of Psychotherapy & Counseling in London, Assia included art and play therapy in her work with children and adults, both individually and in groups. Though she no longer works with children individually, her time is devoted to parenting sessions, or therapy with adults looking for a creative approach; as well as facilitating workshops whose themes vary from mindfulness, creative journaling, parenting, nannying, self-esteem and resilience building, relationship exploration, and positive body-image enhancement. Growing up in Riyadh, Saudi Arabia- Assia believed she wanted to be a lawyer, figuring out during boarding school in England, that it wasn't the law she was interested in as much as working with people to better their lives and overcome obstacles in whatever shape they come. Assia obtained her undergraduate degree in Psychology from Brown University, Rhode Island, USA, followed by a foundation and training year in Art Therapy at City University back in London, before moving onto her MA. During her training in London, she thoroughly enjoyed working with both adults and children at a variety of placements; SOAS University, Waterloo Community Multi-Ethnic Counseling Service, Kensington and Chelsea College, the fantastic 'Place to Be' initiative at English Martyrs Primary School, and with renown art therapist Vicky Barber at local primary schools and the Lambo Day. Assia began her professional career in Saudi Arabia working at CBA University in Jeddah as the college counselor and as a lecturer in Psychology, as well as creating and implementing the 'A Better Life' Workshop series. Co-founded in 2010 with 4 other experienced Saudi female psychologists, Assia currently works at ACT Center, a multidisciplinary mental-health care private practice that offers a multitude of therapeutic services to the community, promoting wellness and positivity. She is honoured to work with a talented team of psychologists, therapists, psychiatrists, and life coaches- a true ACT family- providing her with constant inspiration and admiration. Assia believes in the saying "In a world where you can be anything, be kind" and hopes to co-create a Creative Morning session where everyone leaves motivated to be a bit kinder to themselves.
Favorite quotes from this talk
No quotes yet. Sign in to tag a quote!
107

Lovely Attendees







see everyone