VIRTUAL EVENT: Aslihan Oguz
– Hosted at CMHEL ZOOM
part of a series on Transit
About the speaker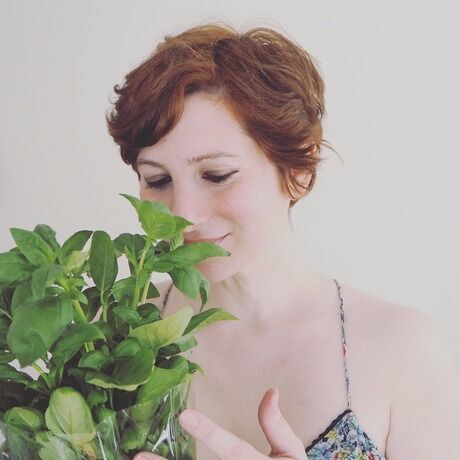 "Before you start baking, you need to prepare. You make sure that you have all the ingredients and tools, you measure them one by one. You then bring together a bunch of different ingredients in a certain way and see how they become something new. If you are working with dough, you feel the transformation in your hands. If you are working with yeast, you see it bubbling in the water and "come alive". Finally, you put what you prepare inside the oven and you just sit and wait. The best thing is, you get to eat it in the end! Baking is an intimate and therapeutic act. And once you have such a connection with food, it's hard to go back to your old self anymore. Our relationship with food is the most basic thing we all share and we need to take it back in our hands if we want to sustain a better food future."
Aslihan is a designer, food entrepreneur, blogger and podcaster, residing in Helsinki for 10 years, originally from Istanbul. She did her master studies in Creative Sustainability in Aalto University where she worked on design for social innovation and community building. She started her food blog My Dear Kitchen in Helsinki around that time and wrote her master's thesis on the community of practice that evolved around her blog.
After her studies, in 2015, she founded her food and design company "Studio Oguz" and has been working in her company ever since. Her work is currenly evolving into a combination of practice and research. Her research interests are feminist food systems, sustainable food system transitions, grassroots food movements, food and gender, baking therapy and food design. She also has a new podcast where she discusses food related issues with her guests in Finland. In her talk she asks how our relationship with food can transform and activate us.
Find out more: Food Entrepreneur at Studio Oguz, http://studiooguz.com Food Blogger at http://mydearkitcheninhelsinki.com
Asli has new podcast available on Itunes, Spotify, and Soundcloud. Asli with her quests discuss food-related issues in Finland.
Follow or contact her on social media channels Instagram, Twitter, Linkedin
Local partners
Additional details
All of you, who have tasted Asli`s breakfast treats at Design Museum, will now get the chance to actually bake with her, while listening to her talk. If you want to bake, here is what you need:
1.5 dl + 2 tbsp (or ¾ cup or 100 gr.) - gluten free - oat flour 1 tsp coconut sugar 1 tsp baking powder 1 ripe banana, mashed 1 dl (or 1/3 cup + 4 tsp or 100 gr.) peanut butter ¼ tsp of lemon juice
optional:
8 tbsp coconut sugar (to use as coating) 100 gr. crushed nuts of your choice 4 tbsp raisins (or more, if you like!)
Prepare your ingredients, preheat your oven to 175 and zoom in to the talk. We will send Zoom-link to all registered attendees prior to the event.
Location
Hosted at CMHEL ZOOM
Zoom (link info to follow)
Helsinki, Finland 00520
When
–