Arjeta Dhima about COMMITMENT
May 18, 9:30am - 11:00am CEST. Hosted at UNIVERSITETI MESDHETAR I SHQIPËRISË
part of a series on Commitment
About the speaker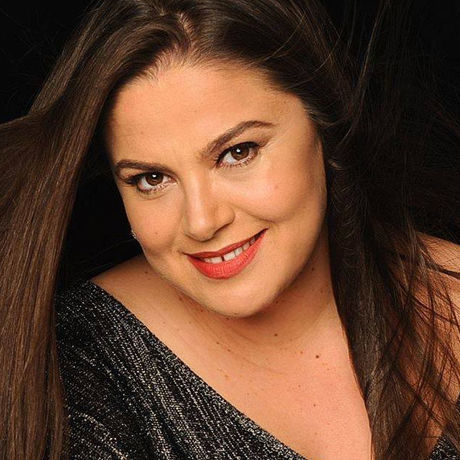 Profession: Director, Actress, Coach of Public Speaking
Art Academy, Faculy of the Scenic Arts Degree: Theatre Director, Tiranë, 2007 - 2011
Director/Theatre: "The death of a queen", 2011-2017 "The private ear and the public", 2011 "Three sisters" by A. P Chehov, July 2013
Media award as the best director at the play "The public eye and the private ear" in the 45th festival in Ferizaj, Kosova, October, 2011. Award "Best use of character" in Tirana 48 hour festival with the movie "Inexistent", 2011.
Founder & CEO of iACT, the first Public Speaking and Acting Studio in Albania opened in May 2014. Declared as the first ever Albanian ventriloquist in 2018.
Local partners
Additional details
It is the commitment that makes the talent speak with all its might. If we don't teach our body to obey our will, or are we just slaves of our instincts? With dedication you can touch even the deepest depth of your audience soul. I put my life, my time, my will, my commitment exactly and irreversible in my disposition, no "if-s", no "but-s"!
The commitment is born when the thought to surrender is born. Completely! With the face and the hair, with every cell of the body and mind. Even more than this, with all the soul. Commitment is a love that does not ask for something in return, it does not put you limits or borders, or boundaries.
Live your dreams because, THE ONE THAT LIVES ITS LIVE, LIVES HAPPILY!
If you have found your talent and your true will and you are willing to give and accept dedication, than know that you have found the way to return to yourself. This is the true force. Only through commitment you can do truly be free and successful.
Location