Anna Helgeson and Sekou Coleman
– Hosted at CMAVL | Zoom
part of a series on Radical
About the speaker
Anna Helgeson is an artist, educator, writer, and curator living in Asheville, North Carolina. Interested in the history of othering, she gravitates towards topics related to race, gender, and queerness. Most recently Anna has been exploring the role of craft as it relates to capitalism, care, community, embodiment, gender, nature, performance, race, spirituality, and tradition via the Craft Conscious website.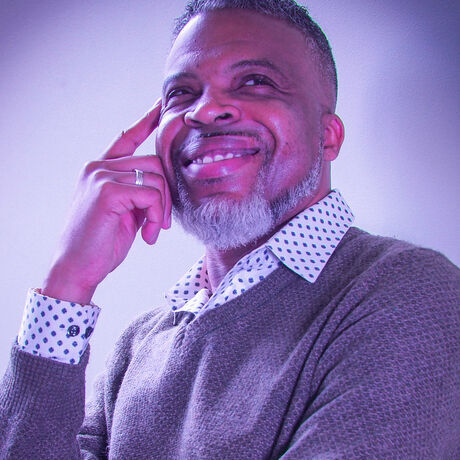 Born to activist parents and raised in Washington D.C. in the 1980s, Sekou Coleman is a child of the movement. After obtaining a degree in music from the University of Pittsburgh, he founded a program to teach music theory and business to at-risk youth. His work with the program attracted the attention of a national nonprofit devoted to improving opportunities for black men and boys, and he worked there from 1998 until it ceased operations.
Coleman moved to Asheville in 2011 and quickly involved himself in the local community, supporting numerous organizations and advocacy groups. A deep believer in the restorative power of the arts, Coleman currently serves as the Executive Director for Asheville Writers in the Schools, a nonprofit igniting social change through culture and self-expression. Asheville Writers in the Schools is the parent organization for Word on the Street/Voz de les Jóvenes, a program uplifting the stories and voices of marginalized teens. As a volunteer, Coleman also devotes considerable time to CoThinkk, an organization that combats systemic racism in Western North Carolina; Bountiful Cities, which promotes urban agriculture; and Journeymen, a community of men nurturing adolescent boys on their paths to adulthood.
Local partners
Additional details
The Roots of a Radical
The word radical can call to mind a fissure, a break from the status quo, but what happens if you were born a radical, raised by radicals? Radical is relational; who we see as radical depends on who we see as mainstream. In a way this affirms our connection to each other and to our collective past. Anna will explore how a radical upbringing shaped her as an artist and craft enthusiast and draw out some of the radical possibilities in making space for craft outside of art.
Healing the Radical Imagination
What does it look like to take teens from different communities and cultures, surround them with caring relationships, support them in developing a healthy racial identity and a lens to understand issues that confront their communities? How can art be used as a tool in the process? What other outcomes are experienced and why is any of this important? Find out while exploring the connection that art, hope and belonging have to cultivating creativity and imagination within marginalized youth.
This is a Zoom Talk - attendees will receive a link the Thursday prior to the talk.
Location
Hosted at CMAVL | Zoom
Virtual Talk
Asheville, North Carolina United States 28804
When
–