Andreea Stanescu
March 23, 8:00am - 10:00am CET. Hosted at Complet
part of a series on Courage
About the speaker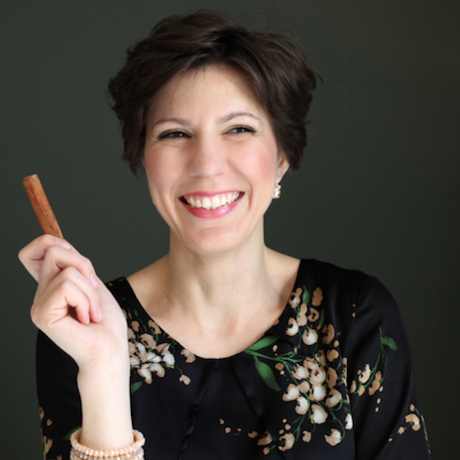 Andreea Stanescu, founder of Top the Cake is a food writer, food photographer and recipe developer. She considers herself a restless person who needs new challenges. Curious by nature and an avid adventurer, baking gave her a sense of freedom and adventure. Testing and perfecting a new recipe is both exciting and rewarding. Andreea develops recipes for gluten-free cakes and teaches baking classes to those who are baking experts and also to people who do not feel comfortable to bake a cake and follow a recipe. She likes to revive the lost art of making homemade delicious cakes from scratch with natural, organic, fresh and locally grown ingredients. She spends her time with her daughter in the kitchen quite frequently, and through baking, both find a different deeper level to connect without much talking, but just doing things together.
Andreea will tell us about the courage to start her own business, from the need to offer her child the cakes she was so used to, when she was suspect of celiac disease one and a half years ago, without knowing anything about the gluten-free diet. With ambition and determination, she started to read and experiment her-self gluten-free baking in her own kitchen, and now she is sharing her experience and knowledge with everyone.
Local partners
made Marketing entwickelt Ideen, Konzepte und setzt sich auch gleich selber um. Sie sind im Besitz von Computern und Post-its (für Brainstormings und Einkaufslisten), wünschen sich einen Manitou für die Umsetzung. Lastwagen und Lagermöglichkeiten haben sie schon. Die haben Spass, an dem, was sie tun. Das wirkt ansteckend. Sagen sie.
Coaching Complet unterstützt die persönliche und berufliche Weiterentwicklung resp. -Neuorientierung. Das Angebot reicht von Coaching in verschiedenen Formaten mit unterschiedlichen Schwerpunkten, über themenspezifische Workshops bis hin zu Themenabenden/Vortragsreihen zu aktuellen, interessanten und inspirierenden Themen. Wir bieten einen einladenden und gewinnenden Rahmen, wo man sich austauschen, netzwerken, voneinander lernen und den Fokus auf seine ganz persönlichen Ziele und der entsprechenden Massnahmen lenken kann.
Location
Hosted at Complet
Waffenplatzstrasse 11
Zürich, 8002
When March 23, 2018
8:00am - 10:00am