Andrea Smardon
– Hosted at Studio Elevn
part of a series on Compassion
About the speaker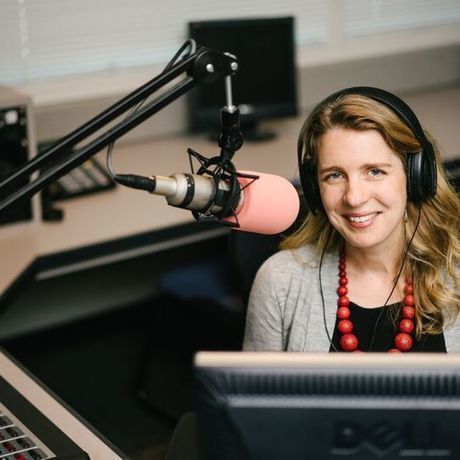 Andrea Smardon is an award-winning reporter and podcast producer. She's worked in public radio newsrooms across the country for over 15 years, from Seattle to Boston. She is known in Utah for her work as a reporter at KUER 90.1 FM and for her contributions to National Public Radio. Now she is working as host and executive producer of the newly launched podcast, Changing Our Stories. Forged in the Mountain West, the podcast features stories of people in transformation. Each episode is an intimate, true story of what it takes to make meaningful change.
Local partners
Ori Media are a collective of brand storytellers; mindless designers, social media gurus, creative directors, prolific photographers and visionary videographers. Committed to community involvement as a core value, Michael Ori's status as a master teacher for Canon camera provides media equipment and services to develop new and effective media assets.
Studio Elevn is a community built on the ideals of connection, collaboration and creation. Members work together to provide creatives the space, support and services needed to make their dreams and projects a reality. Providing space and additional marketing reach, Studio Elevn develops salt lake's chapter as a tool in which to reach its own mission.
Additional details
Join us this month for Andrea Smardon, speaking on the global theme of COMPASSION.
Event location - Studio Elevn, 400 S 435 W. Parking & Entrance in back of building. Doors open at 11:30am Talk starts at 11:59am FREE Food, Coffee and Friends included.
Location
Hosted at Studio Elevn
435 W 400 S
Salt Lake City, Utah United States 84101
When
–