Amy Hardie
– Hosted at Codebase
part of a series on Death
About the speaker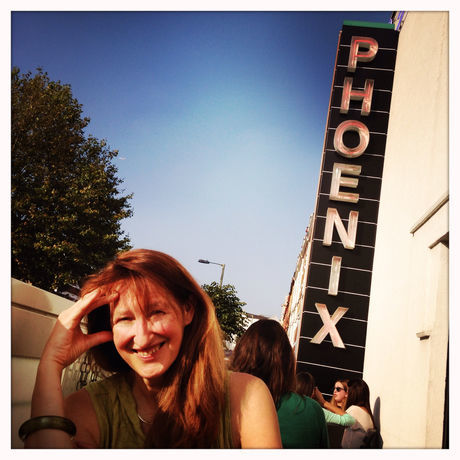 Dr Amy Hardie is a documentary director and head of research in the Scottish Documentary Institute, University of Edinburgh. She graduated from the National Film and Television School in 1990 with the BP Expo prize for best student documentary (Kafi's Story). Her debut feature The Edge of Dreaming is the first Scottish feature documentary to be selected for competition at IDFA in 2009 and was awarded the Grand Jury Prize, Kiev International Film Festival, with 280 international cinema screenings in 31 countries and auteur cinema slots on television such as "La Lucarne', Arte, and VPRO, Netherlands and has been translated into 12 languages. She has made several films on regenerative medicine including the science feature, Stem Cell Revolutions which received the Tam Dalyell award for public engagement.
Features and reviews on Amy Hardie as director appear in over 100 journals, papers, blogs, websites in over 20 countries. She has 13 international awards. She believes passionately in documentary as an art form, yielding multiple levels of knowledge. The one thing she didn't expect was to turn the camera on herself and her family, compelled by the unfolding narrative of her dreams.
On the day, Amy will be posing to the audience: Can a dream kill you? Using excerpts from the award winning 'The Edge of Dreaming' she will explore how death can come to us in a dream – Jung's notion of 'adumbratio', the shadow death casts in our subconscious. As a scientific film-maker, she will touch on the neuroscience of dreaming and how it can impact on the biochemistry of our waking lives, before a surprise turnaround into the power of accessing the dream state while awake: in this case, to save her life.
To get a sneak preview of her work, listen to this recent podcast for the British Medical Journal: How do we find meaning when we think we're going to die .
Local partners
Location
Hosted at Codebase
38 Castle Terrace
Edinburgh, Scotland United Kingdom EH3 9SJ
When
–