Amanda Warrick
June 28, 8:00am - 9:00am AEST. Hosted at Billy Blue college of Design
part of a series on Wonder
About the speaker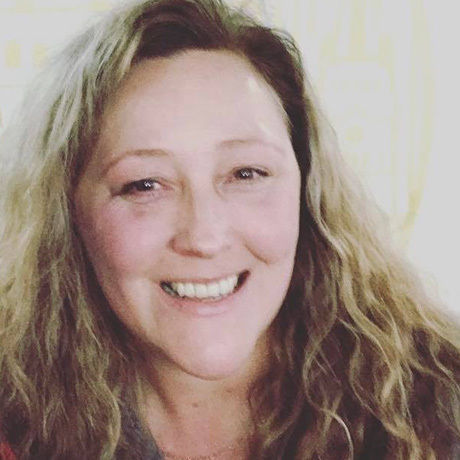 Amanda Warrick is a communications and marketing professional. Creative and articulate, she has extensive experience across the not-for-profit sector ranging from large international aid and development organisations to small domestic charities.
A natural storyteller, who connects an audience through thought-provoking stories that will inspire and motivate you to make a difference in your community.
Local partners
In 1987, Billy Blue Creative (which blossomed from the infamous Billy Blue Magazine) decided to open a tiny design school to train creative folk who would eventually contribute to projects circling the design studio and creative department. A crowd of about four was expected. Sixty-six people enrolled and there was a long waiting list…
In essence, the college was created by industry for industry and we've been building on that concept in everything we cultivate. Since opening our college doors 25+ years back, Billy Blue College of Design has launched the careers thousands of graduate creatives and thought leaders, qualified and ready to make their mark in the design and creative industries.
Here at Clement we're about two things: Good coffee and Good People. Like all fruit, coffee is seasonal. Depending on the time of year, we roast and sell the freshest, tastiest coffee from around the globe. Our baristas don't just make coffee - they love it. They take the time to learn about where it comes from and how it's best served.
Milligram (formerly NoteMaker) is home of the world's best designer stationery, office and lifestyle accessories. Create your dream home or office stationery cupboard and shop online (or in-store at Milligram Melbourne Central) for notebooks, pens, diaries, inks and fine office supplies. Buy stationery online in our stationery shop from brands including Moleskine, Delfonics, Lamy, Palomino, Kaweco, Milligram, Rhodia, Midori and almost 80 more! They also offer specialist items like custom wax seals, pen customisation, bullet journals and a quality range of backpacks, books and gifts.
Additional details
Good morning people! It's that time of the month and this Friday we are visiting our friends at Billy Blue campus in the city. We are very excited to have with us National Director of Many Rooms, Amanda Warrick. Many Rooms is a charitable organisation that provides practical and effective support for the marginalised and disadvantaged of our communities in Melbourne.
Joining us on the theme of wonder, Amanda will be chatting to us about the awe and wonder of the human spirit. We can't wait to see you all there! :)
Get there early for some fresh Clement Coffee, who will be serving up their incredible batch brew & tea to get your day started right along with our brekky croissants, all courtesy of our generous sponsors Billy Blue. We are also a parent and kid-friendly event so please feel free to bring along whoever you like! Croissants and coffee from 8 am. Amanda at 8:30 am.
Location