Alicia Fletcher
– Hosted at Design Exchange
part of a series on Silence
About the speaker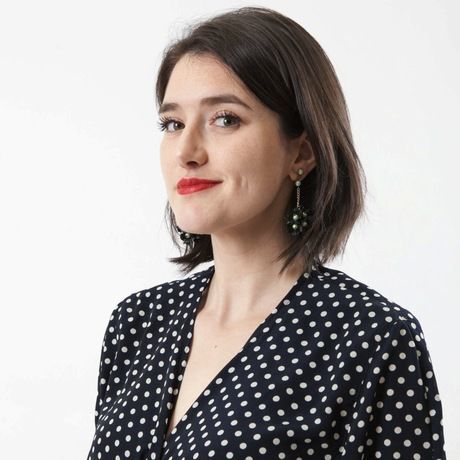 Alicia Fletcher is a curator, film historian, and educator dedicated to preserving the memory of films and their related ephemera. She teaches in Ryerson University's Film Preservation and Collections Management graduate program and her film curation is featured at TIFF Cinematheque, the Art Gallery of Ontario, and the Royal Cinema.
For the past eight years, Alicia has curated Silent Revue held at the historic Revue Cinema, Canada's only year-round showcase dedicated to silent cinema and Toronto's longest-running rep series. A member of the Visual Researcher's Society of Canada, she writes and produces the documentary series A Year In Film–now in production of its second season–for the classic movie channel Hollywood Suite.
Local partners
Venue Partner - Design Exchange
Design Exchange, is Canada's only museum dedicated exclusively to the pursuit of design excellence and preservation of design heritage. At the crossroads of multiple disciplines, from furniture and architecture to graphics and fashion, our exhibitions, talks, workshops, and youth education programs are curated to reflect the popular zeitgeist and contemporary culture while demonstrating the relevance and importance of design to everyday life. They are committed to delivering accessible design experiences and education and aim to provide the tools necessary to connect design learning to the ordinary and extraordinary.
Additional details
This event will be on a Wednesday morning to accommodate our venue partner's holiday closure.
Theme
December's theme is Silence—Our Montevideo chapter chose this month's exploration of Silence and Dani Scharf illustrated the theme.
Location
Hosted at Design Exchange
234 BAY ST
Toronto,, Ontario Canada M5K 1B2
When
–