About the speaker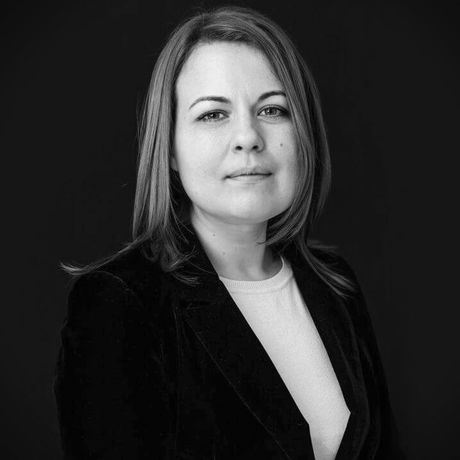 Ne întâlnim de această dată în jurul unei teme importante, care a devenit în ultimii ani centrală în spațiul public românesc: #JUSTICE. Am invitat-o pe procuroarea Alexandra Carmen Lăncrănjan, care instrumentează dosare în cadrul Direcției Naționale Anticorupție (DNA).
Prin mâinile Alexandrei Lăncrănjan au trecut sute de cazuri mai mult sau mai puțin mediatizate. De fiecare dată procuroarea a fost nevoită să găsească soluții creative și eficiente pentru impasurile pe care le-a întâmpinat. La CreativeMornings, Alexandra ne va oferii o incursiune în activitatea unui procuror din România, atunci când justiția devine un subiect 'hot'. Ea ne va povesti cum se întâlnesc, și dacă se mai întâlnesc, idealul justiției și realitatea de teren.
"Eu nu vreau să fiu procuror pentru că mi se pare cool sau pentru statut, ci pentru că vreau să dau înapoi niște lucruri pe care societatea le-a investit în mine. Până la urmă, poți s-o privești și astfel: învățământul este gratuit în România. Statul a investit în educație, mi se pare că e datoria mea să dau înapoi societății." - interviu pentru VICE România semnat de Sidonia Bogdan.
La doar 34 de ani, în afară de a ocupa funcția de procuror DNA, Alexandra Lăncrănjan este și membru fondator al Asociației Liderjust și formator și Expert Național pe drepturile omului la Instititutul Național al Magistraturii. Cu o energie și o veselie contagioase, Alexandra nu traduce în niciun fel în atitudine sa funcția pe care o deține.
🔜 Sperăm să ne transmită o parte din această energie vineri când o vom asculta pe tema #JUSTICE, între 8:30-10:00 dimineața, la Institutul Francez și Cinema Elvire Popesco. Vă așteptăm să o cunoașteți.
*📷 portrait de Alex Gâlmeanu
Favorite quotes from this talk
No quotes yet. Sign in to tag a quote!
140

Lovely Attendees







see everyone