AK Ikwuakor
October 26, 8:30am - 10:00am EDT. Hosted at WeWork Mass Ave
part of a series on Honesty
About the speaker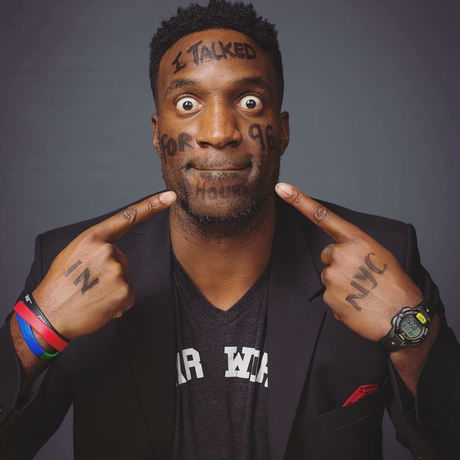 AK Ikwuakor, also known as Coach AK, is a former professional athlete, entrepreneur, educational consultant and speaker who has traveled to 30+ countries working with students, professional athletes, coaches, governmental agencies, celebrities, CEO's, employees of Fortune 100 companies, scholars, and community leaders from around the world through his entrepreneurial ventures. He has led an unorthodox path which began by narrowly missing the 2008 Olympic games in Beijing, China, to working at top educational institutions such as Phillips Exeter Academy and the St. Paul's School, to now a founding a fashion company for athletes. AK has been featured in Sports Illustrated, Nike, Yurbuds, Women's Health, Sony, Fox Sports, The Doctors, and Are you Smarter than a 5th Grader? with his triplet brother. (Unfortunately, they were not smarter than a 5th Grader.)
AK will be facilitating a session on finding your "why" as well as sharing personal insights from stories he captured during his year-long travel and what he learned about the power of honesty after hitting rock bottom. AK currently resides in Boston, Massachusetts with his daughter and spends his time rock climbing, watching stand up comedy and traveling.
Local partners
Additional details
Honesty is the currency for connection. It's a gift we give to each other that strengthens bonds and deepens relationships.
Honesty is a practice where we start from the heart.
Being honest isn't always easy and being honest all of the time is impractical. Giving honest feedback or sharing our opinions requires sensitivity to the context and meeting others where they are—with kindness and empathy.
Honesty is about providing the information that you would want if you were in a similar situation.
Another way to look at honesty: it's a flower born out of the soil of trust, connection, and conversations. The more we nurture conversations that breed trust and forge a connection, the more honesty becomes baked into the way we lead our lives.
This month's global exploration of Honesty was chosen by our Cardiff chapter and illustrated by James Lewis.
Location
Hosted at WeWork Mass Ave
625 Massachusetts Ave
Cambridge, Massachusetts 02139
When October 26, 2018
8:30am - 10:00am