Zeev Dunie
– Hosted at Edmond de Rothschild Center
part of a series on Commitment
About the speaker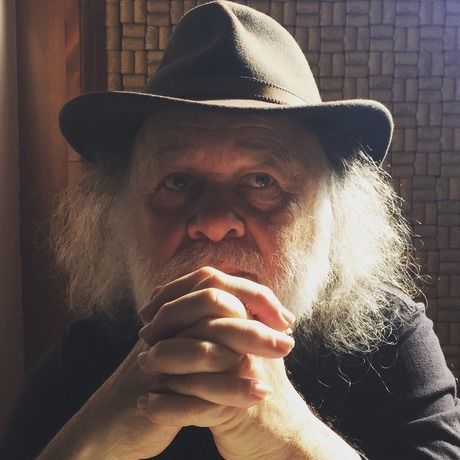 This month's speaker for #CMCommitment is Zeev Dunie is a filmmaker turned winemaker, founder of award winning Seahorse Winery, "Sosan Yam".
Born and raised in Ramat Gan, Zeev began to make short films from the age of 15/16, leaving high school in the middle of the eighth grade. After completing his military service he studied Film at Cal Arts (California Institute of The Arts). From there he lived and worked in New York, returning to Israel in the late 80s where he graduated from the Department of Film and Television at Haddasah College.
In 1995 he produced and directed a documentary about Israel wine. This ignited his passion for wine, culminating with Zeev moving to Moshav Bar Giora in the Jerusalem Hills in 2000, where he planted his first vineyard and opened Seahorse winery - a boutique winery that produces around 30,000 bottles a year. That same year he married Orly, with whom he has three daughters, Ahinoam, Alma and Keshet. In addition to wine and film he is also the author of two books.
Come hear his story.
Additional details
Thursday May 31:Join us for breakfast with Zeev Dunie, winemaker and founder of Seahorse Winery "Yekev Sosan Yam", on the theme of #CMCommitment
Tickets are FREE but space is limited so be sure to click 'register' above and grab your ticket. Great coffee by Nahat, tasty treats and mingling from 830am. Zeev's talk is in HEBREW and will start at 9am SHARP. And you're off to work by 10am.
Parking: The closest Irya Tel Aviv parking are Habima or opposite Yehuda Levi 79 / Delicatessen. Both are a 5min walk to the venue.
Special thanks to the generous humans at Wix.com for making our events possible and the Edmund de Rothschild Center for hosting us! Looking forward to seeing you there, Team CMTLV
PS "But I have work" is not a good enough excuse. Here's what to say to your boss.
PPS 830am?! #notamorningperson? Neither is half of the team…plus, there's coffee, and this month, wine ;)
Location